Projects help support African nations through near term
Despite sustained low oil prices that delayed or canceled several projects around the world, many of the developments currently under construction off Africa's coasts are still continuing, sustaining the oil economies of their respective host countries for the time being.
May 4th, 2016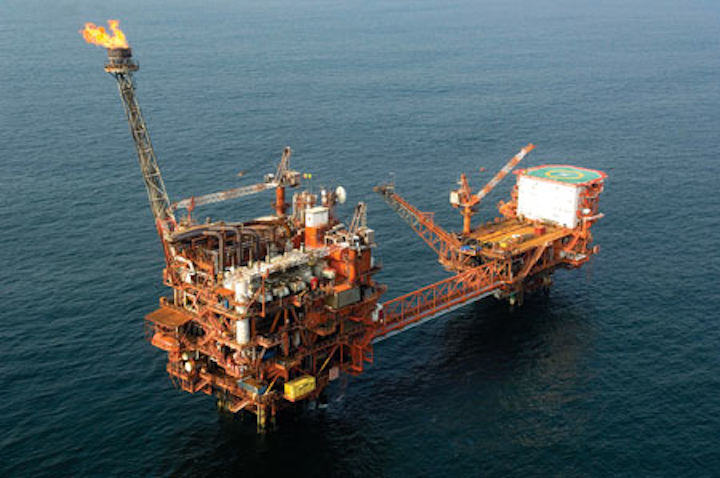 Sarah Parker Musarra
Editor
Despite sustained low oil prices that delayed or canceled several projects around the world, many of the developments currently under construction offAfrica's coasts are still continuing, sustaining the oil economies of their respective host countries for the time being. In addition, the large scales of some of these projects have contributed to a positive short-term outlook for many in the continent.
Tullow Oil said that its Tweneboa-Enyenra-Ntomme (TEN) fields, located in the Deepwater Tano license off Ghana, are still on target to deliver first oil between July and August. The development's wildcat well, Tweneboa-1, was located 20 km away from Tullow's world-class Jubilee field. The London-headquartered explorer has developed TEN similar to its neighboring field; oil will be produced through 80,000 b/d-capacity FPSOProf. John Evans Atta Mills. Tullow estimates that TEN's average production in 2016 will be around 23,000 b/d (gross).
Located on the same license, Jubilee, which Tullow said averaged 102,600 b/d of production in 2015, is nearing the end of its Phase 1A investment program. Tullow and partners submitted the Greater Jubilee Full Field Development (GJFFD) plan in December 2015. Discussions with the government are ongoing.
Total is also still chipping away at its Egina oil field in the OML 130 license offshore Nigeria, with recoverable reserves estimated at 550 MMbbl of oil. Egina is expected to enter production by late 2017 or 2018.
African waters have also seen new activity. Speaking toOffshore, Mohamed Zine, IHS regional director, Africa, said that companies are still committed to developing the recently discovered, sizeable gas reserves offshore East Africa, specifically Tanzania and Mozambique.
Eni has already celebrated a string of successes offshore Africa this year, including off Mozambique. In February, the country's government approved the first phase of a development plan for the deepwater Coral discovery, located in Offshore Area 4. Eni said it is the first plan to be approved within the Rovuma basin, a play opened by Anadarko in 2010. Estimating 16 tcf of gas in place, Eni said it is planning a six-well development with a 3.4 mtpa FPSO.
In addition, Ghana's Ministry of Finance announced in January that the government came to an agreement with Eni to proceed with the $7 billion Offshore Cape Three Points (OCTP) integrated oil and gas project, which will see the development of the Sankofa and Gye Nyame fields. Oil production from OCTP is estimated at 80,000 b/d and will start in 2017, while gas comes onstream in 2018. In March, Eni picked up more Ghanaian acreage surrounding OCTP, and acquired a 40% operated interest from Chariot Oil & Gas in Morocco's Rabat Deep Offshore license area.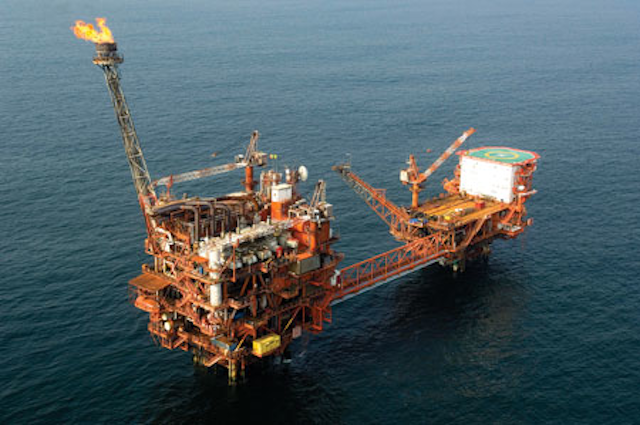 Eni, shown here operating off the Republic of Congo, maintains a large presence in African waters, and is continuing to grow it so far this year. (Image courtesy Eni)
Zine also noted two operators advancing discoveries made during the price collapse despite the currently depressed market. Cairn is progressing its SNE-1 oil discovery offshore Senegal and Kosmos Energy is moving forward with its Tortue-1 gas find offshore Mauritania. So far, 2016 has brought good news for both developments. RISC Operations upgraded SNE's contingent oil resources 42%, suggesting a 2C resource of 468 MMbbl. Kosmos said in late February that it had nearly completed appraisal drilling on Tortue West, part of the Greater Tortue Complex, which is estimated to hold 17 tcf in reserves. In March, it announced that its Ahmeyim-2 appraisal well extended Tortue West, and could underpin a large LNG project alone.
Recently, TEN partner Anadarko said it will concentrate its 2016 international E&P mainly on West and East Africa. To advance the deepwater Paon oil discovery off Côte d'Ivoire, the company has lined up one appraisal well, a drillstem test, and two exploration wells. However, it also said that it anticipates minimal funding for activities offshore Mozambique as it contemplates advancing its deepwater discoveries.
However, Zine said that project scopes could be revamped to cut costs. As an example, he cited Total slashing $4 billion from its ultra-deepwater Kaombo project located on Block 32 off Angola, in 2014. With 660 MMbo in reserves, it is currently set for a 2017 start date. Additionally, Tullow Oil reworked its GJFFD Plan to reduce the overall capital requirement.
While ongoing projects are seeing some African countries through the worst market in decades, the longer term outlook is not as stable. In March, Douglas-Westwood (DW) said it had revised its forecast on West Africa. After noting its positive short-term outlook, the firm said that once the giant Egina and Kaombo developments are completed, it expected a significant lull in activity, with just 23 deepwater wells to be drilled in 2020, compared with 89 in 2016.
"Should low oil prices persist in the medium term, DW does not expect to see a recovery to activity levels similar to that of recent years until well into the next decade," it noted, citing the demise of high-profile projects such as Shell's Bonga South West-Aparo off Nigeria and Eni's Etan project, neither of which it expects to see onstream before next decade.
Angola has been hit hard. Zine said IHS had tracked 19 rigs operating offshore Angola as of February 2016, versus 28 in February 2015. Maersk Oil shelved its Chissonga project indefinitely, saying that it may now be developed with other parties' nearby discoveries.
Its growth driven by oil, Angola is suffering from a lack of commodity diversification. Angola had been trading oil to China in exchange for investment. Now in significant debt, the exporter has been flowing China so much oil that it does not have much left to sell. Angola recently asked for assistance from the International Monetary Fund. According to OPEC, oil production and supporting activities contribute about 45% of Angola's gross domestic product.