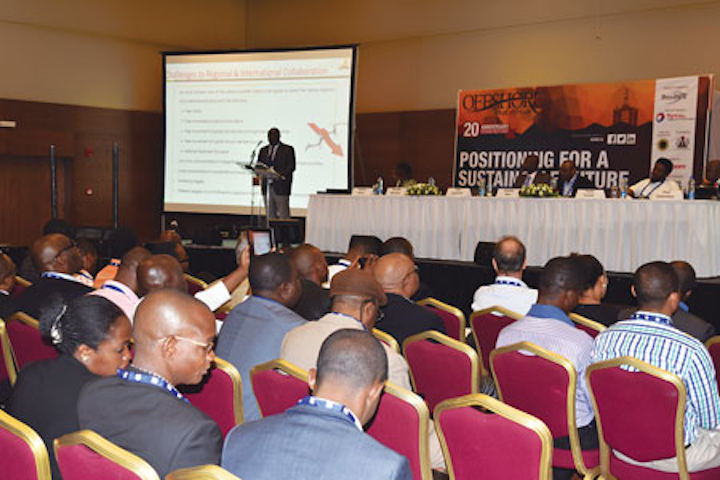 David Paganie

Despite the myriad of global offshore project delays and cancellations, a handful of field developments offshore Africa that were sanctioned prior to the downturn will help maintain positive activity levels in the region in the short term. Major projects, notably Total-operated Egina off Nigeria and Kaombo off Angola, both with expected startups in 2017, will lift regional deepwater production to 2019. In Angola, the projects due onstream in 2017 should sustain domestic production for the next three to four years.
Another measure to help maintain Angolan output could come in the form of new legislation. The government is looking to introduce new incentives this year to encourage investment in developing the country's 4.5 Bbbl of oil in its offshore marginal fields. Also, in 2016, Sonangol expects to take delivery of its first of two drillships that it will own and operate.
Meanwhile, Ghana is moving ahead with plans to increase offshore production and expand the country's oilfield services infrastructure. The Tullow-operated TEN project, which comprises of 10 accumulations, is expected to flow first oil this year. It will ramp up to 70,000 boe/d via 24 wells.
After TEN, four more major developments should follow, adding 180,000-200,000 b/d and 300 MMcf/d over the next three to four years, writes Jeremy Beckman, Offshore's Editor-Europe. See Beckman's comprehensive review of the development projects in Ghana and emerging Senegal,here.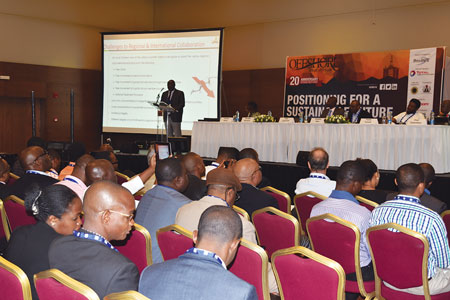 Speakers at the recent Offshore West Africa conference discussed the benefits of a regional roadmap for effective local content delivery.
Efficiencies
Operators are rapidly implementing new measures to cut costs and drive efficiencies. One compelling example in West Africa of a resourceful approach to cutting costs is SNEPCo's new subsea tree refurbishment program in Nigeria. The program was launched to cut costs and accelerate the cycle time to first oil for its Bonga development phases. Instead of ordering new trees from international suppliers, Shell opted to salvage suspended trees from the Bonga field and refurbish the equipment in-country to full functionality. Cost reductions of up to 40% were made by accelerating the hardware availability through the refurbishment program. Additional gains were achieved by developing in-country capability through the expansion of facility infrastructure and the development of local engineers. See Shell's award-winning project report,here.
Another regional example of the benefits of efficiencies was seen during the commissioning and startup of the Chevron-operated Meren Gas Gathering and Compression Platform offshore Nigeria. A refined Systems Completion procedure was a key contributor toward the seamless commissioning of the platform during a tight, four-month window to deliver first gas from the 120-MMcf/d-capacity facility. Chevron shares the full storyhere.
Meanwhile, a panel of speakers at the recent Offshore West Africa conference in Nigeria challenged the industry stakeholders to engage in the building of a roadmap for local, national, regional, and international collaboration in Africa. "Now is the time for African nations, specifically in the Gulf of Guinea, to redefine each country's economic strengths, competitive advantage, and how they fit into the economics of global delivery of goods and services," the panel said at the conclusion of the session. The speakers outline the benefits of a regional roadmap for effective local content delivery,here.