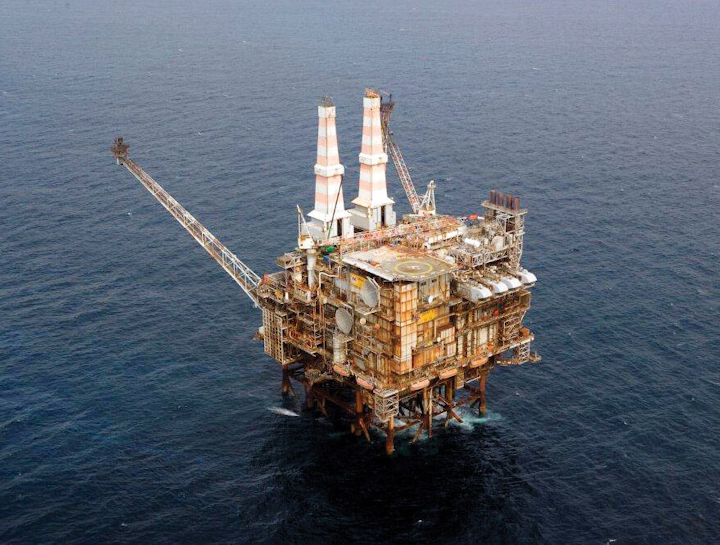 (Courtesy RockRose Energy)
Offshore staff
LONDON – RockRose Energy expects to participate in seven wells this year in the North Sea.
Planned activity includes:
• Two operated infill wells at West Brae in the UK central North Sea, targeting more than 3 MMbbl of net 2P reserves and scheduled to come onstream in 1Q and 2Q 2020. Drilling is under way.
• Four development wells on the Shell-operated Arran gas/condensate field in the same sector. The program, due to start in the current quarter, will add over 6,000 boe/d of net production to RockRose when the Arran-Shearwater tieback comes onstream in 2021.
• An infill well for the Blake field life extension project, where the partners hope to prolong production by five years to 2029.
• The company and Repsol Sinopec aim to submit a field development plan in mid-year for the nearby Tain field, estimated to contain mid-case recoverable resources of 11.5 MMbbl. First oil is expected to follow in the second half of 2022.
• In the Dutch North Sea, following two successful appraisal wells in 2019, the A&B Blocks partners have committed to the B10 and A15 gas field developments and will pursue sanction in mid-2020 and first gas in 2022. Elsewhere in the AB unit, drilling could begin before year-end on the UDS3 project, comprising two new wells and a side track.
RockRose anticipates full-year production from its various interests of around 21,000 boe/d, 9% up on 2019, despite Ineos' planned shutdown of the Forties Pipeline System in the UK central North Sea for three weeks from mid-June onwards.
The company has budgeted associated capex of ~$200 million in 2020.
01/07/2020