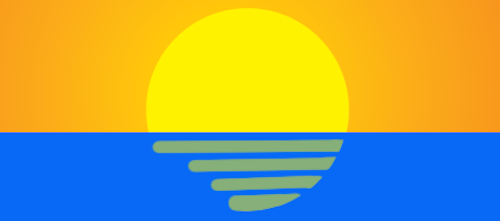 Offshore staff
BAKU, Azerbaijan – BP as operator of the Azeri-Chirag-Deepwater Gunashli (ACG) field development has awarded construction contracts for the Azeri Central East (ACE) project in the Caspian Sea.
The consortium consisting of BOS Shelf LLC and Star Gulf FZCO won a $260-million contract for the fabrication of the platform jacket and skirt piles. The scope of work includes shop and erection engineering, rolling of tubulars, fabrication and assembly of the jacket and skirt piles, commissioning of installation systems, load-out and sea-fastening of the facility.
All construction and fabrication work will be undertaken at SOCAR's Heydar Aliyev Baku Deepwater Jacket Factory, using local resources including workforce and construction yard facilities. Construction works have started and are expected to be completed in 2021.
Azfen secured a $486-million contract for the fabrication and integration platform topsides. It also includes the fabrication of a lightweight drilling package (to be designed by National Oilwell Varco), provision of commissioning support services, load-out, hook-up and offshore commissioning support.
The topsides unit will be built at the fabrication yard in Bibi-Heybat near Baku. The construction works have begun and are expected to be completed in 2022.
NOV received a $151-million contract for the topsides drilling facility engineering, procurement, and construction supervision. This includes detailed design, engineering and equipment procurement and shipment of the drilling facility to Baku. The scope also includes construction supervision oversight of the topsides unit and drilling facility fabricator's activities including rig fabrication, integration, hook-up, and commissioning.
Emtunga Solutions AB won a $34-million contract for the engineering, procurement, and construction of the living quarters for the platform. The scope of work also includes provision of integration and commissioning technical support for the living quarters.
The works have started with completion expected in 2022. Assembly and commissioning of the living quarters will be carried out at the fabrication yard in Bibi-Heybat.
The SOCAR-KBR LLC joint venture secured a $76-million contract for execute engineering. This includes engineering of the topsides unit, jacket and skirt piles; the ACE project brownfield works; the system design engineering for subsea facilities; project management - materials management, interface management, information management; procurement support; quality management and provision of construction site support.
The work has started and is being performed through SOCAR-KBR's UK Leatherhead and Baku engineering offices.
Transglobal Projects LLC received the freight management services contract, as part of the regional master agreement. This includes collection of the materials and equipment from the suppliers' locations and delivery to Baku sites, including customs clearance.  The services to be provided cover all forms of transportation - international and domestic road transport, river ships, barges, sea transportation, air charters, airfreight, and railway.
The new platform will be located mid-way between the existing Central Azeri and East Azeri platforms in a water depth of about 140 m (459 ft).
BP has a 30.37% stake in and operates the ACG PSA. Partners include SOCAR/AzACG (25%), Chevron (9.57%), INPEX (9.31%), Equinor (7.27%), ExxonMobil (6.79%), TPAO (5.73%), ITOCHU (3.65%) and ONGC Videsh Ltd. (2.31%).
09/17/2019