North Sea Utgard project nearing start-up
Aug 14th, 2019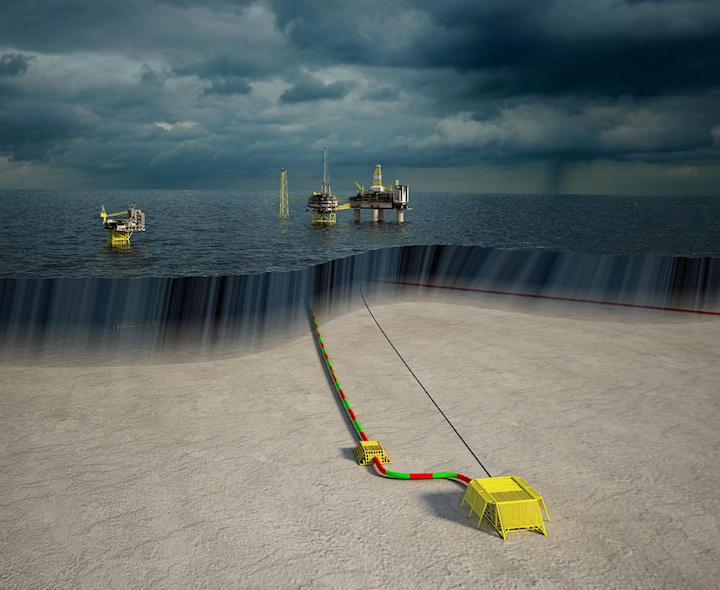 (Courtesy Equinor)
Offshore staff
OSLO, Norway – Equinor has received clearance from the Norwegian Petroleum Directorate (NPD) to start up facilities on the Utgard field in the North Sea.
Production is expected to get under way in September.
Utgard, discovered in 1982, straddles the median line with the UK, with 62% of the field in Norwegian waters. It extends from license PL046E and 046F on the Norwegian side into PL312 on the UK shelf.
Equinor has commissioned two wells connected via a subsea template, pipeline and communications cable to the Sleipner T process platform. Various modifications were necessary on Sleipner T to process Utgard's wellstream.
Total investments are around NOK 2.7 billion ($303 million).
"Utgard contributes to utilize available capacity on Sleipner, which is positive," said Tove Francke, the NPD's assistant director for development and operations, North Sea south.
Equinor anticipates total production at 1.71 MMcm of condensate, 2.73 bcm of gas, and 0.56 MM metric tons (0.62MM tons) of NGLs.
08/14/2019