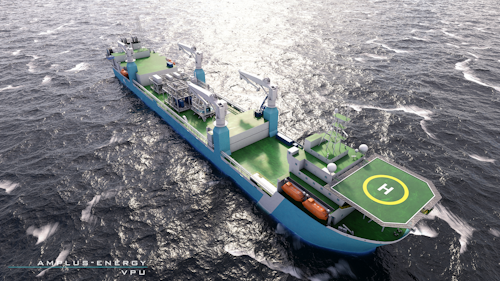 (Courtesy Amplus Energy Services)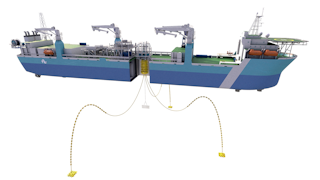 The VPU can be stationed directly above the subsea production facilities, helping to further reduce the cost of a marginal field development.(Courtesy Amplus Energy Services)Offshore staff
ABERDEEN, UK – Amplus Energy Services has won a contract to assess viable development solutions for an unnamed major operator for various marginal fields offshore Angola.
The company will work in partnership with TechnipFMC and Halliburton on the program, with support in Angola provided by local partner Prodiaman Oil Services.
Amplus has developed the Versatile Production Unit (VPU), a vessel designed to support a wide range of production capacities.
It operates on dynamic positioning and is equipped with a disconnectable turret buoy, allowing it to move from field to field if required.
In addition, it can be stationed directly above the subsea production facilities, helping to further reduce the cost of a marginal field development.
Ian Herd, Amplus' managing director, said: "The lessons learned from this latest contract award will not only be strategically key for marginal field developments in Angola, but also in the North Sea, where there are more than 200 discoveries still to be developed with several billion barrels of oil available for recovery."
08/07/2019