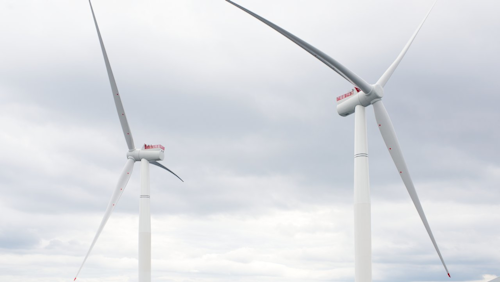 Equinor
Offshore staff
STAVANGER, Norway – Equinor has formed a consortium with two Korean partners for the proposed Donghae 1 floating offshore wind project off Ulsan.
The company, Korea National Oil Corp. (KNOC), and Korea East-West Power will undertake a feasibility study for what could be the world's largest floating wind farm, generating 200 MW of power, and located close to the KNOC-operated Donghae natural gas field.
It could involve use of the Donghae 1 platform as a substation for a wind farm.
If the conclusions are favorable, the consortium will start constructing the floating offshore wind farm in 2022, with start-up potentially in 2024.
According to Stephen Bull, senior vice president for the wind and low carbon cluster of New Energy Solutions at Equinor, it would be more than twice the size of the Hywind Tampen wind farm that the company has commissioned offshore Norway.
South Korea is looking to move away from dependence on nuclear power and coal, with renewable energy use set to increase to 20% by 2030.
The country aims to add 49 GW to its renewable production capacity by 2030, with wind power accounting for 16 GW and solar power 31 GW, Equinor said.
07/11/2019