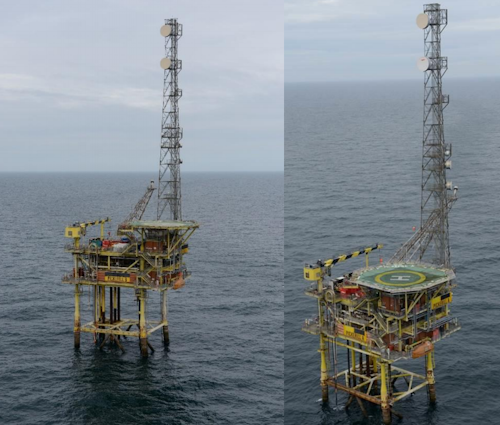 Perenco
Offshore staff
NORWICH, UK – Perenco Gas (UK) has submitted a draft decommissioning program for the Pickerill Alpha (A) and Pickerill Bravo (B) normally unattended installations (NUIs) in the UK southern North Sea.
For both platforms, the topsides are a conventional carbon steel structure, including a cellar deck, main deck, helideck, and vent boom tied into both the cellar and main deck.
The four-legged jackets are also conventional carbon steel structure, with an internal pile driven through each leg via the leg node cans.
In addition, there are nine well slots, all of which have been drilled, with one used to dock the jacket over an existing wellhead.
The Pickerill field is in block 48/11, 65 km (40.4 mi) offshore from the Theddlethorpe Gas Terminal on the Lincolnshire coast.
Perenco is reviewing various alternative options for the removal campaign, including 'skidding' or 'floating' the topsides and/or jackets.
These would require prior removal of the towers, equipment and other facilities below the cellar deck, and associated tertiary support steelwork below the cellar deck.
07/08/2019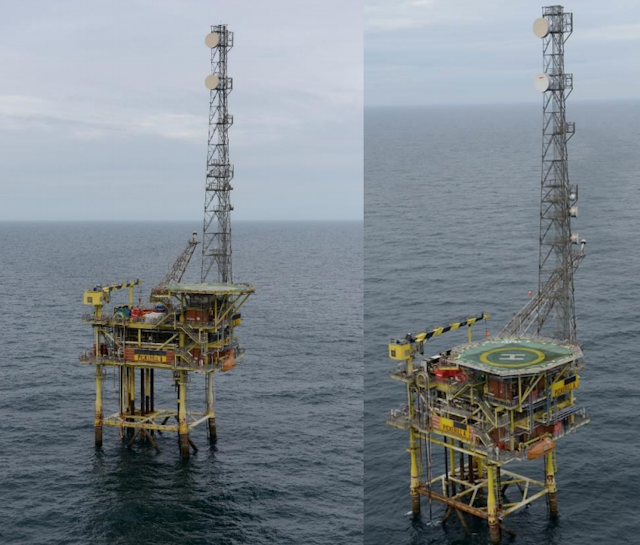 The normally unmanned platforms Pickerill A (right) and Pickerill B (left) in the UK southern North Sea.Perenco