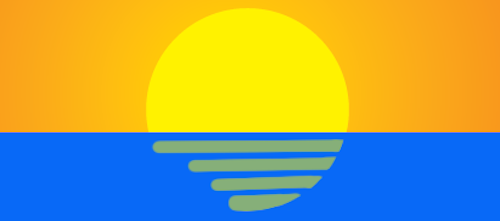 Offshore staff
HOUSTON – Anadarko Petroleum Corp. and the co-venturers have taken the final investment decision (FID) to develop the Area 1 Mozambique LNG project.
The project can now advance to the construction phase.
This will be Mozambique's first onshore LNG development, initially consisting of two LNG trains with total nameplate capacity of 12.88 MTPA to support the development of the Golfinho/Atum fields located entirely within Offshore Area 1.
Jon Lawrence, an analyst with Wood Mackenzie's sub-Saharan Africa upstream team, said: "Mozambique LNG is one of two LNG mega-projects that have been seeking sanction for over four years in Mozambique.
"The other is the ExxonMobil-led Rovuma LNG development. With strong LNG demand growth out of Asia, now is Mozambique's time.
"At $20 billion, today's FID is the largest sanction ever in sub-Saharan Africa oil and gas."
Wood Mackenzie expects the two Mozambique LNG projects to be the second and third most valuable oil and gas sanctions taken this year, after Arctic LNG-2 in Russia.
The project has secured in aggregate 11.1 MTPA of long-term LNG sales (representing 86% of the plant's nameplate capacity) with key LNG buyers in Asia and in Europe.
Frank Harris, Head of LNG Consulting, at Wood Mackenzie, said: "Flexible commercial arrangements, including an innovative co-purchase agreement with Tokyo Gas and Centrica, have been instrumental in securing the project a roster of high-quality customers in a crowded LNG market."
As first development mover, the Anadarko joint venture will lead construction of the support facilities to be shared between Area 1 and Area 4 projects, which will include the materials offloading facility and the LNG marine terminal. In addition, Area 1 has about 5,000 workers on-site today progressing works associated with the construction of a resettlement village, camp expansion, airstrip, and Palma-Afungi Highway.
Anadarko expects to soon issue notices to proceed under the terms of the previously executed engineering, construction, procurement, and installation contracts and finalize financing.
Company provided items for the subsea gathering system are:
• TechnipFMC – through its subsidiary FMC Technologies, Inc. - subsea trees, completion workover riser and installation workover control system, subsea controls system, subsea connectors and production manifolds
• TechnipFMC – through its subsidiary Technip Mozambique, Lda. - aftermarket services in Mozambique
• Oceaneering International Inc. – subsea umbilicals and distribution hardware
• Oceaneering International GMBH – aftermarket services in Mozambique
• Advanced Technology Valve S.p.A. – pipeline subsea ball and subsea gate valves
• Cameron Italy, S.R.L. – subsea chemical injection metering valves.
TechnipFMC and Van Oord have received the engineering, procurement, construction and installation contract for the subsea system.
A consortium consisting of McDermott, Chiyoda and Saipem (CCS JV) won the EPC contracts for the Mozambique LNG liquefaction facility and support facilities.
Anadarko Moçambique Área 1, Lda, a wholly owned subsidiary of Anadarko Petroleum Corp., operates Offshore Area 1 with a 26.5% working interest. Co-venturers include ENH Rovuma Área Um, S.A. (15%), Mitsui E&P Mozambique Area1 Ltd. (20%), ONGC Videsh Ltd. (10%), Beas Rovuma Energy Mozambique Limited (10%), BPRL Ventures Mozambique B.V. (10%), and PTTEP Mozambique Area 1 Limited (8.5%).
Anadarko is set to be acquired by Occidental Petroleum, which recently agreed to sell Anadarko's sub-Saharan Africa upstream assets – including the company's Mozambican holdings – to Total in a $8.8-billion deal. The transaction, which is contingent upon Occidental completing its acquisition of Anadarko, is expected to close in 2020.
06/18/2019