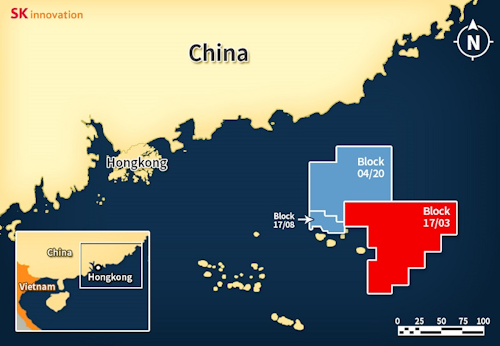 Offshore staff
SEOUL, South Korea – SK Innovation has achieved its first oil discovery as an operator in the South China Sea.
The company started drilling its first exploration well last December on the block 17/03 PSC in the Pearl River Mouth basin, which was awarded in February 2015.
The well encountered 34.8 m (114 ft) net oil pay and tested at up to 3,750 b/d.
SK Innovation plans follow-up appraisal wells to assess the volume of the reserves and the commerciality of a potential development.
The company has an 80% interest in the block, and CNOOC has the remaining 20%.
A spokesperson from SK Innovation said: "Once the commerciality of the project in PRMB is secured, SK Innovation will use it as a platform of growth into other areas in the South China Sea."
The company also operates blocks 04/20 and 17/08 in the region.
02/26/2018