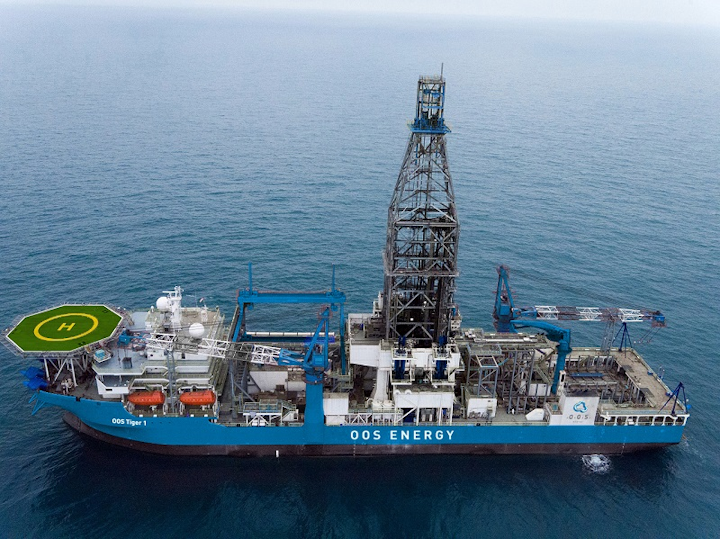 Offshore staff
SEROOSKE, the Netherlands – OOS Energy has won its first drilling contract offshore Mexico.

The OOS Tiger 1 drillship will support Marinsa & PPS (Pemex Drilling) for a 15-month program.
The vessel, built at Shanghai Shipyard in China, is a moored drillship capable of working in water depths up to 5,000 ft (1,524 m), and to drilling depths of up to 31,500 ft (9,601 m).
09/04/2018