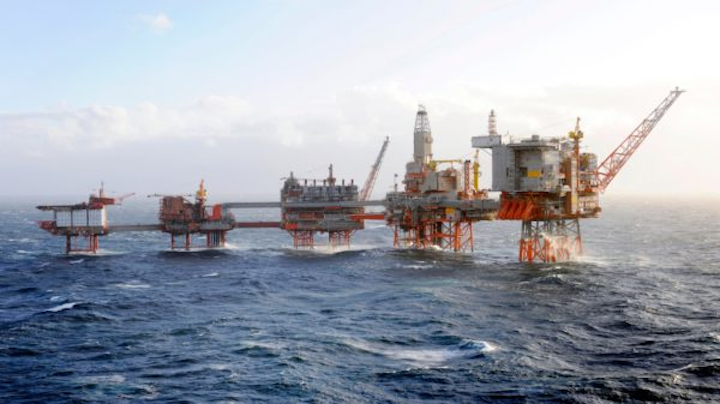 Offshore staff
LYSAKER, Norway – Aker BP's 2P reserves offshore Norway rose by 202 MMboe (net) last year to 913 MMboe.
The company's production averaged 160 MMboe/d, including Hess' share from theValhall and Hod fields, which Aker BP acquired late last year.
This year, the company anticipates production in the range of 155-160 MMboe/d, at an average cost of $12/boe.
Potentially, however, its portfolio of interests could deliver 330 MMboe/d in 2023, from both sanctioned and non-sanctioned projects.
In 2018, Aker BP plans overall investments of around $1.3 billion, including $350 million for exploration and a similar figure for decommissioning (in the latter case an increase on 2017, due to its new ownership position at Valhall).
The company's goal is to discover 250 MMboe (net) of oil and gas during 2016-2020, with 12 exploration wells on the line-up this year with pre-drill estimates ranging from 50-150 MMboe net.
As for producing fields in the North Sea, the company plans further infill wells to arrest the production decline from the Alvheim area and minimize unit production costs.
It is maturing further infill projects at the Valhall area and will drill new wells from the field's injection platform, while at the same time plugging abandoned wells. Its goal is to produce another 1 Bboe from the area.
AtIvar Aasen plateau production arrived in 4Q 2017, a year ahead of schedule, and various nearby exploration and area infill drilling prospects are under evaluation.
More infill wells are also on the table for Ula and Tambar, and re-development of Tambar should be completed this year.
01/15/2018