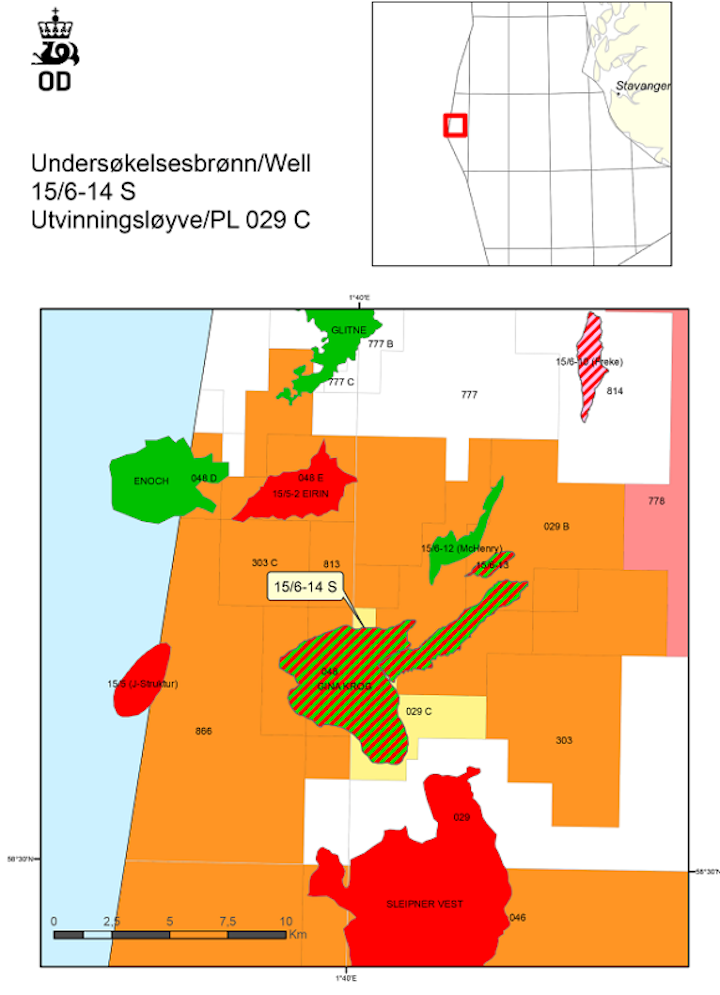 Offshore staff
OSLO, Norway – Statoil's first exploration well in license PL029C in the Norwegian North Sea was a dry hole.
The jackupMaersk Integrator took a break from development drilling at the Gina Krog field to drill the 15/6-14 S wildcat, just north of Gina Krog and around 250 km (155 mi) west of Stavanger.
Statoil had hoped to prove petroleum in Mid-Jurassic reservoir rocks (the Hugin formation), but the well only encountered around 15 m (49 ft) of sandstone, with moderate to poor reservoir quality. The well is dry.
Water depth at the site was 114 m (374 ft). The well has since been P&A'd.
01/04/2018