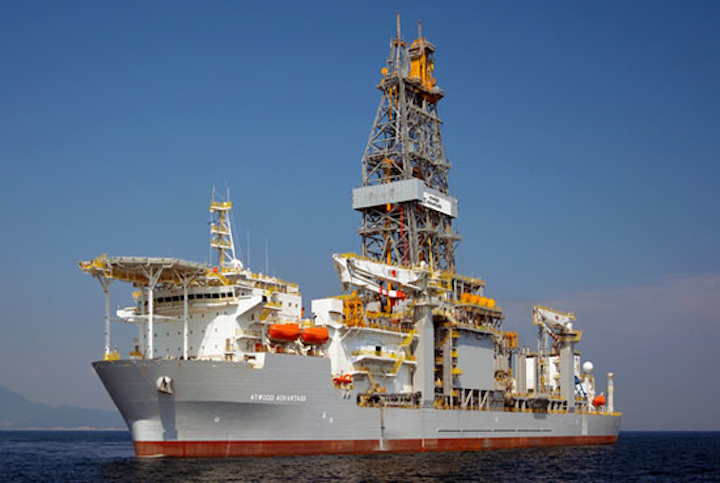 Offshore staff

TEL AVIV, Israel – The drillship Atwood Advantage has moved from the Tamar field offshore Israel and has started development drilling on the Leviathan field.
According to Delek Group, the rig spudded the Leviathan-7 development and production well in April, and the well reached the planned depth of 2,900 m (9,514 ft) below sea level.
TheAtwood Advantage then transferred to drill Leviathan-5, which will have a probable final depth of 5,200 m (17,060 ft) below sea level. It will then return to the Leviathan-7 well to drill further to a depth of 5,100 m (16,732 ft).
Earlier this month, Delek secured all pre-conditions and approvals to merge two of its subsidiary companies involved in both field developments, and the newly merged entity has begun trading as Delek Drilling.
05/30/2017