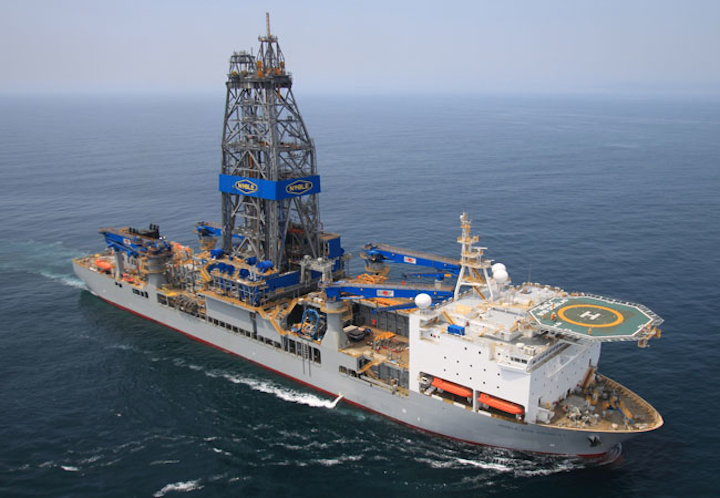 Offshore staff
LONDON – Noble Corp. has issued an update on its offshore drilling fleet.
After completing a one-well assignment off Suriname last month, the drillshipNoble Bob Douglas is currently hot stacked in the southern Caribbean while the company assesses various near-term opportunities for the rig.
The drillshipNoble Bully I, which has also completed a contract, has mobilized to the southern Caribbean where it will be cold stacked at probable daily cost of $10,000-$15,000.
As of March 31, the company's contract backlog totaled $3.5 billion with an estimated $2 billion related to its floating rig fleet and $1.5 billion to its 14 jackups.
Around 54% of available rig operating days remaining in 2017 are committed to contracts, including 32% of the floating rig fleet and 77% of the jackup fleet.
Next year, Noble currently has 40% of available operating days committed to contracts, including 29% and 50% respectively of the floating and jackup rig days.
Chairman and CEO David W. Williams said: "We believe improving conditions in theoffshore drilling industry are becoming clearer. Client tenders for both jackups and floating rigs are on the rise and include emerging regions, as well as previously active areas that have largely been dormant over the past two years.
"Also, contract awards, especially in the jackup sector, are occurring with greater frequency, and field development activity is up, relative to the recent past, as project cost rationalization efforts lead to better program economics.
"Finally, we believe long-term oil market fundamentals are supportive of stable to higher crude oil prices, which with time will support an increase in rig demand."
05/05/2017