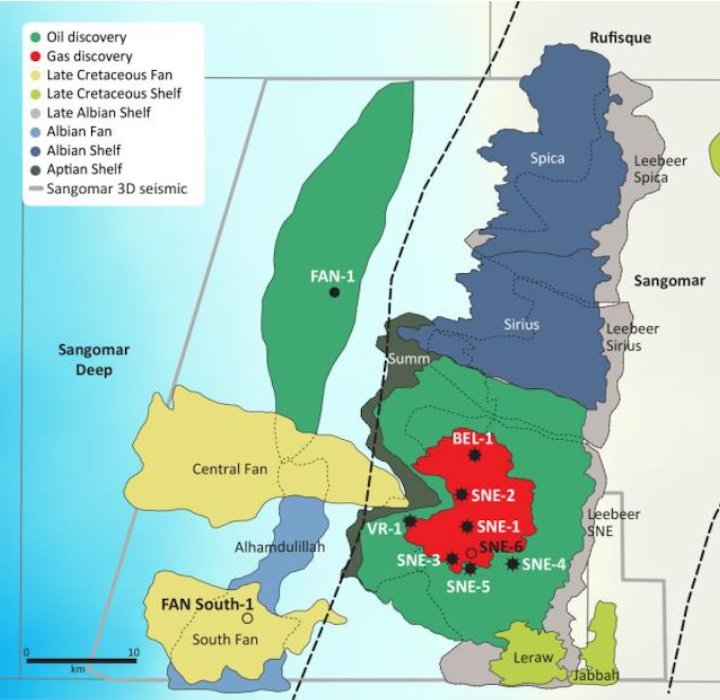 Offshore staff
MELBOURNE, Australia – Cairn Energy is preparing to drill the FAN South-1 exploration well into the deepwater South FAN prospect offshore Senegal.
According to partner FAR, the well will assess the upside potential for improved reservoir presence and quality in the basin.
FAR estimates recoverable oil from the prospect, which comprises several stacked reservoir targets, at potentially 134 MMbbl with an 18% chance of success.
The well will be drilled to an estimated TD of 5,317 m (17,444 ft) in a water depth of 2,139 m (7,017 ft), with logging to follow ahead of P&A operations.
Drilling will start on completion of the currentSNE-6 appraisal well, which has reached total depth - current operations including wireline logging, collection of samples, and drillstem testing.
FAR Managing Director Cath Norman said: "We are drilling in a part of the basin where we expect to encounter improved reservoir presence and quality and gain valuable information in understanding the substantial potential of the large deepwater basin area."
04/26/2017