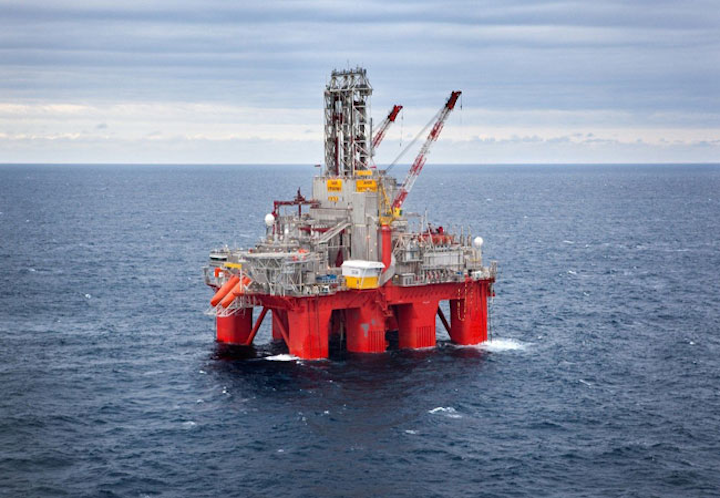 Offshore staff
STAVANGER, Norway – Statoil has contracted the semisubmersible Transocean Spitsbergen to drill nine wells in the UK and Norwegian offshore sectors.
This summer the rig will start with three exploration wells in UK waters on the Mariner, Jock Scott, andVerbier licenses.
Contract value for these wells is around $18 million, including integrated drilling services such as fuel, casing running, ROV, slop treatment, and cuttings handling.
On the Mariner license, Statoil is pursuing near-field potential. TheMariner project is designed to recover 250 MMbbl of oil under the initial development phase, excluding near field exploration potential.
During the summer the first topsides modules will be installed at the field location with first oil anticipated next year.
Around the turn of the year the rig will head north to theAasta Hansteen field in the Norwegian Sea where it will drill six production wells under a $95-million contract. This takes in fuel, casing running, ROV, slop treatment and cuttings handling, plus mob/demobilization and modification costs.
Geir Tungesvik, Statoil's svp Drilling & Well, said: "We have had good experiences withTransocean Spitsbergen, which has delivered safe and efficient operations for us on the Norwegian continental shelf.
"It is an all-round rig, which is winterized, can drill on deepwater and can both be anchored or on dynamic positioning. It has a dual derrick, which is a positive contribution to efficient operations."
Aasta Hansteen discovered in 1997 and comprises the Luva, Haklang, and Snefrid South discoveries with combined recoverable reserves estimated at 47 bcm of gas. The field is being developed with a spar platform, the first offshore Norway and the largest anywhere.
The hull and platform deck will be assembled in Stord this year, and the platform will be towed to the Norwegian Sea next year.
04/05/2017