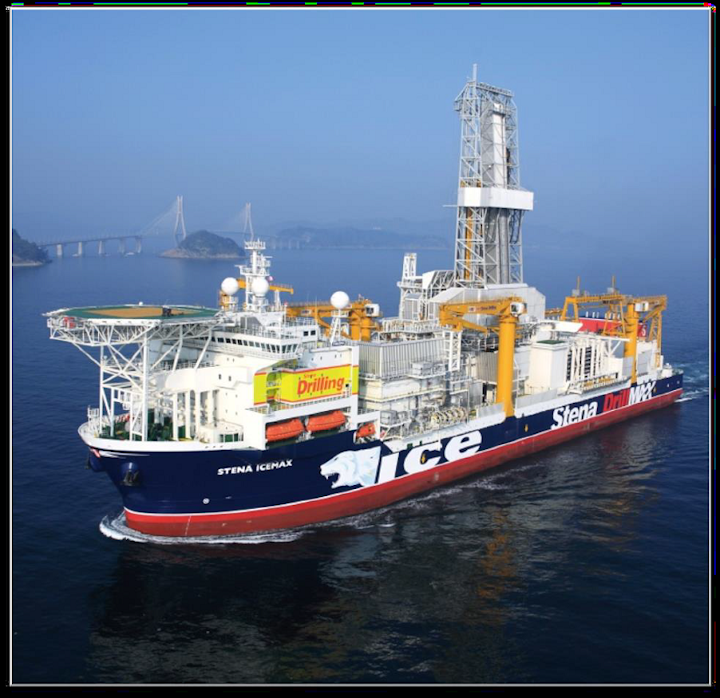 Offshore staff
DUBLIN, Ireland – Drilling has started on frontier exploration license (FEL) 2/14 in the southern Porcupine basin, operated by Providence Resources.
The deepwater drillshipStena IceMAX is drilling the 53/6-A well in FEL 2/14 in 2,250 km (1,400 m) of water, initially to evaluate the vertically stacked Paleocene Druid prospect, 1,700 km (1,056 mi) subsurface.
The well will then be deepened a further 1,000 km (621 mi) into the Lower Cretaceous Drombeg structure.
Support contractors for the campaign includeSchlumberger, Lloyd's Register/Senergy, CHC Helicopters, Baker Hughes, Weatherford, Petrofac, Ridge, Abel Engineering, Franks International, Met Office Meteogroup, Petersons, Oceaneering, Tenaris, Dril-Quip, Chris Dykes International, Rilta, and Sabre Safety; and various shipping companies such as Sinbad Marine, Braemer, Esvagt, Ostensjo Rederi, Skansi Offshore, and DOF.
Providence is managing operations from its Dublin headquarters with a logistical base in Cork and support services provided from Aberdeen and Houston.
More than 500 people are involved in the 53/6-A exploration well.
07/12/2017