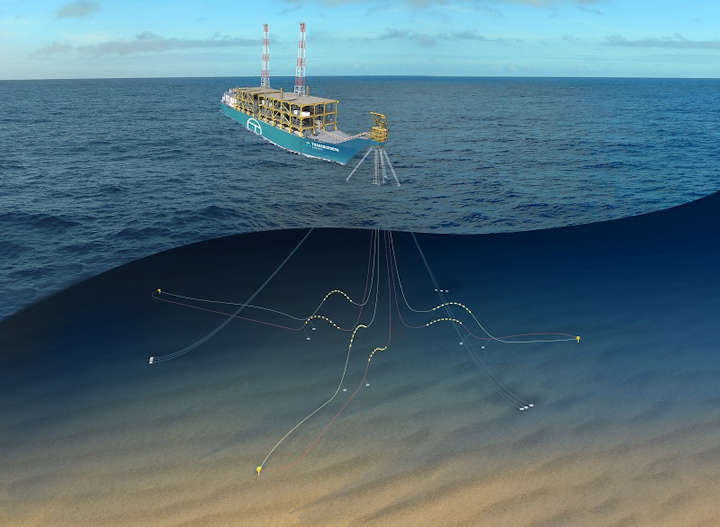 Offshore staff
PERTH, Australia – Add Energy, in partnership with Transborders Energy (TBE), has teamed up with TechnipFMC and MODEC to offer floating liquefied natural gas (FLNG) solutions for small-scale stranded gas resources around the world.
They are targeting discovered resources in the range ≈ 0.5 to 2 tcf that are either in remote locations where a subsea tieback would be too capital-intensive, or lack a viable development concept.
The aim is to apply a pre-defined, lower-cost concept that involves use of a ≈1 MMt/yr FLNG vessel and applying it to fields that fit the concept.
TBE managing director Daein Cha said: "The economies of scale pursued by mega- projects have not eventuated. They are too capital intensive and risky in terms of resilience and flexibility for what is a commoditizing business.
"However, the deployment of our pre-determined, low-cost small-scale FLNG concept on already discovered but stranded resources with innovative financial and commercial structures…establishes a new value proposition to the resource owners and LNG buyers."
Add Energy will manage the drilling, maintenance, safety and risk management of each project, and will serve as the exclusive partner to engineer, procure, drill, and operate the wells.
TechnipFMC will be the exclusive partner to TBE for the engineering, procurement, construction, and installation (EPCI) of the SURF and the FLNG vessel.
MODEC serves as technical adviser for the EPCI of the hull, LNG tank and turret mooring system of the FLNG vessel, and will provide operations and maintenance of the FLNG vessel.
The group has identified an initial pilot project offshore Australia, with a target resource to be confirmed early in 2018, followed by a final investment decision by 2020.
TBE is also discussing projects with gas field owners elsewhere.
Eduardo Robaina, VP for Well Engineering, Add Energy, said: "LNG development is currently focused on fields with large-scale volumes between 5 and 10 tcf or more. However, a supply shortage in LNG is expected from mid-2020 due to demand growth and a failure to proceed with new mega project developments.
"Large-scale LNG projects typically involve up to five years of front-end engineering and design work and a further six years for EPC activities, but new projects need to progress now to capture this upside.
"The Transborders' concept enables the development of previously uneconomic resources at a much faster pace than that of mega projects and will help feed the growing demand for energy, initially in Asia and elsewhere. Add Energy's role will be to ensure well construction, maintenance and well intervention activities are carried out in accordance with best practices and industry standards."
10/17/2017