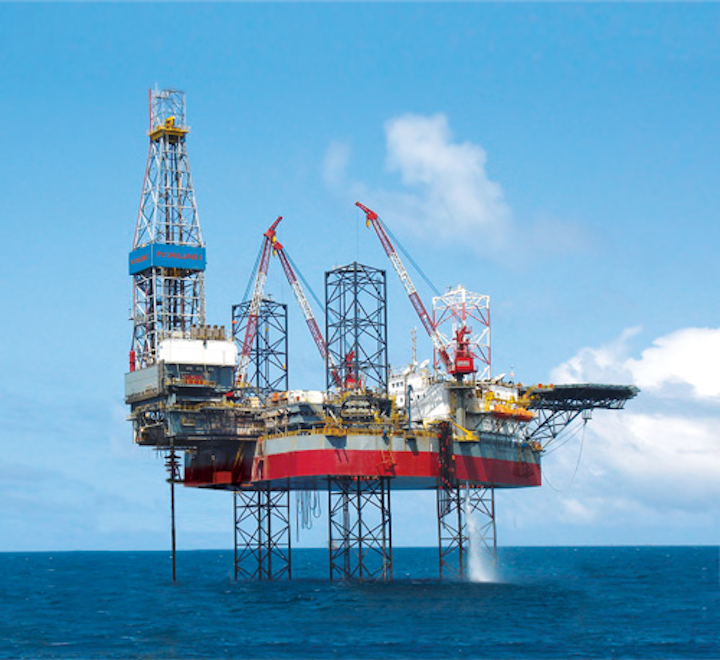 Offshore staff
SINGAPORE– The PV Drilling Ijackup drilling rig has spudded the East Mayura-1 exploration well in the G10/48 contract area in the Gulf of Thailand for operator KrisEnergy Ltd.
East Mayura-1 is the first well in a potential eight-well program, including five firm wells plus one optional well in the existingWassana oil field in G10/48 and one optional exploration well in the Wassana satellite development area north of the Wassana production area.
The campaign is expected to take about 125 days, including the optional wells.
The G10/48 contract area covers 1,677 sq km (647.5 sq mi) over the Southern Pattani basin in water depths of up to 60 m (197 ft).
KrisEnergy is the operator of G10/48 and holds 89% working interest. Palang Sophon Ltd. holds the remaining 11%. ThePV Drilling I rig is owned and operated by Petrovietnam Drilling & Well Service Corp.
10/26/2017