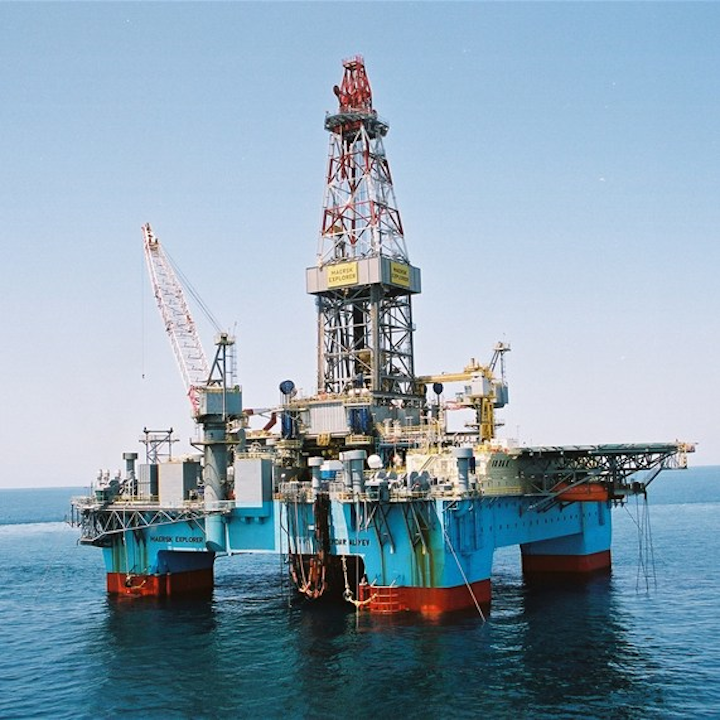 Offshore staff
COPENHAGEN, Denmark – Following a strong operational and safety performance last year at the Shah Deniz field in the Caspian Sea, Maersk Drilling's Maersk Explorer semisubmersible has won BP's global 'Creating Efficiencies' award for 1Q 2017.
According to BP's criteria, this is issued to companies that identify opportunities for reduced spending or create significant efficiency improvements.
TheExplorercrews won the award for the drilling performance on the SDG manifold, said Joe Mellor, Wells Superintendent, BP, adding that they delivered two best in class wells last year (SDG03 and SDG04).
"More importantly, the crews have managed to deliver this with good safety performance, and theMaersk Explorer has now achieved six years without any lost time incidents," he added.
The rig has operated at Shah Deniz since 2012.
Last year, the crews are said to have consistently improved performance well-on-well by applying lessons learned to the next well, and by implementing a more efficient after action review process.
Some of the wells drilled were considered among the most difficult on the field. For example, on the field's East South Flank, the nearest offset was drilled eight years ago and took more than 300 days to finish. By comparison, the SDG03 well in this area was completed in a record 170 days.
At the end of last year, theMaersk Explorer had delivered three wells, eight months ahead schedule, and at 30% below time and cost estimates. Currently, it is drilling on the field's West South Flank, where operations are 48 days ahead of schedule.
06/14/2017