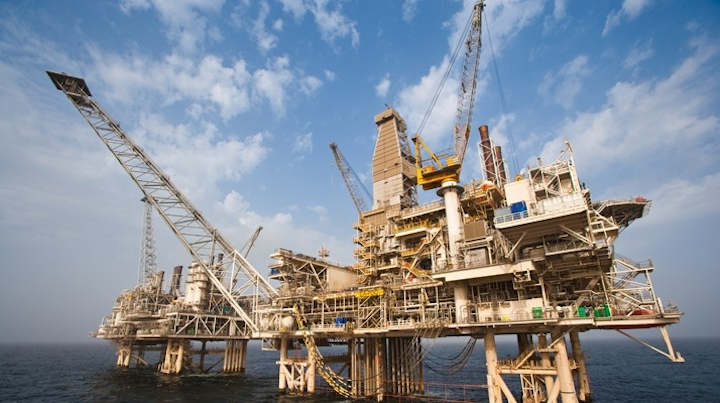 Offshore staff
LONDON – Azerbaijan's government and state oil company SOCAR have sanctioned an amended and re-stated version of the joint development and production-sharing agreement (PSA) for the Azeri, Chirag, and deepwater Gunashli fields (ACG) in the Caspian Sea.
BP will remain operator of the PSA, in partnership with Chevron, INPEX, Statoil, ExxonMobil, TP, ITOCHU, and ONGC Videsh. The revised contract is now subject to ratification by Azerbaijan's Parliament (Milli Majlis).
Under the new terms, the co-venturers will pay a bonus of $3.6 billion to the State Oil Fund of the Republic of Azerbaijan, and SOCAR will raise its equity share in the PSA from 11.65% to 25%.
Over the next 32 years, more than $40 billion of capex investments could follow in the ACG fields.
Assuming parliamentary approval, the new participating interests will be as follows: BP, 30.37%; AzACG (SOCAR), 25%; Chevron, 9.57%; INPEX, 9.31%; Statoil, 7.27%; ExxonMobil, 6.79%; TP, 5.73%; ITOCHU, 3.65%; and ONGC Videsh, 2.31%.
SOCAR and the co-venturers have also agreed to progress engineering development work for a potential additional production platform in the ACG contract area.
Rovnag Abdullayev, SOCAR president, said: "Since the signing of the first PSA in 1994, ACG has benefited from $33 billion of investment, producing around 440 MM metric tons [485 MM tons] of oil, and delivering directly more than $125 billion of net profit to our country."
Bob Dudley, group chief executive of BP, said: "Today's contract…ensures that over the next 32 years we will continue to work together to unlock the long-term development potential of ACG through new investments, new technologies, and new joint efforts to maximize recovery. In light of that, I think it is fair to call this the Contract of the New Century."
First oil flowed from the Chirag field in November. To date, the ACG project has delivered around 3.2 Bbbl of oil exported to world markets, mainly through the Baku-Tbilisi-Ceyhan and Western Route Export pipelines.
ACG has also supplied more than 30 bcm of associated gas to the government of Azerbaijan.
During the first half of 2017, total production from ACG averaged 585,000 b/d. There are currently six production platforms and two process, gas compression, water injection and utilities platforms.
These export oil and gas to the Sangachal Terminal near Baku.
09/14/2017