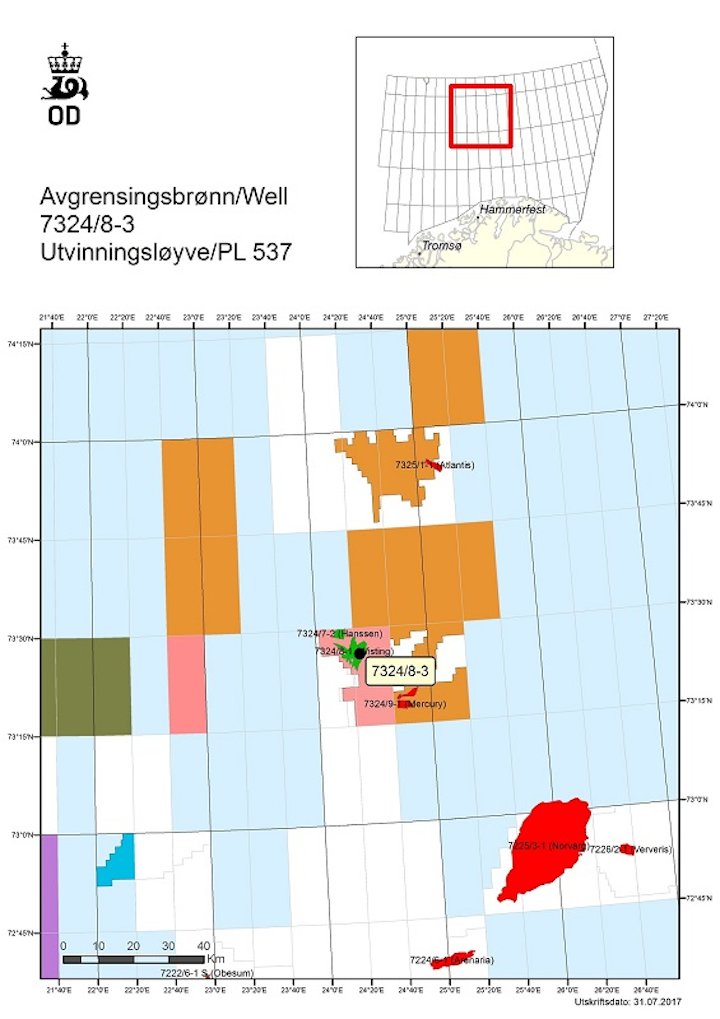 Offshore staff
OSLO, Norway – The semisubmersibleIsland Innovator has finished drilling appraisal well 7324/8-3 on the Wisting oil discovery in the Barents Sea.
According to theNorwegian Petroleum Directorate, the well was drilled in 396 m (1,300 ft) of water in license PL 537, 2 km (1.2 mi) south of the discovery well 7324/8-1 and 315 km (196 mi) north of Hammerfest.
Prior to drilling this latest well, operator OMV had estimated the Wisting area's resources in in the range of 22-80 MMcmoe.
The well encountered a 55-m (180-ft) oil column in sandstones from the Mid-Jurassic to Late Triassic (Stø and Fruholmen formations). The former had better reservoir characteristics.
In addition, the rig conducted a successful water injection test in the Stø formation, confirming good injection properties.
The well, which will be permanently P&A'd, was the sixth on the license.
09/18/2017