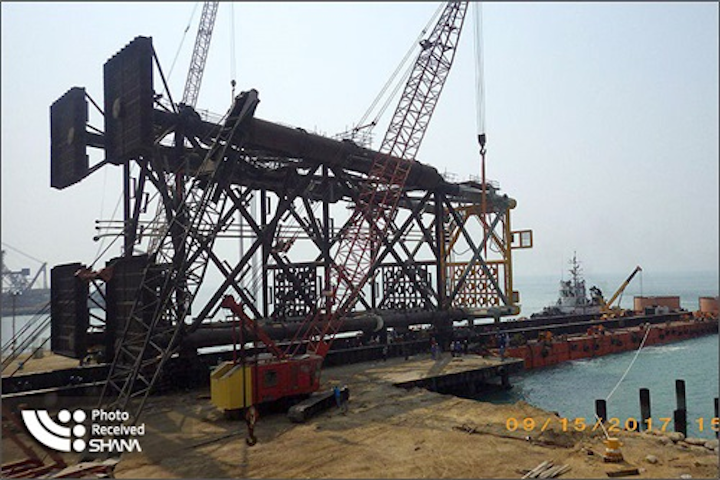 Offshore staff
TEHRAN, Iran – Iranian Offshore Oil Co. (IOOC) has installed the F18 jacket at the Forouzan oil field in the Persian Gulf.
Pile driving of the structure should take 10 days to complete.
The next steps will be mating with the topsides and drilling of more oil wells, the company's managing director Hamid Bovard told news service Shana.
Once operational, the platform will add nearly 7,000 b/d of crude to the field's daily production capacity.
The Forouzan field overlaps Saudi waters.
Shana also reported thatNational Iranian Oil Co. (NIOC) had signed three-year contracts with a combined value of €21.5 million ($25 million) with a German/Iranian consortium of Schmidt Kranz and Tamkargas Co. These involve technology transfer and manufacture of drill pipes and drill collars.
Schmidt Kranz will transfer technical expertise for manufacturing the items to Tamkargas, also supplying 12,500 drill pipes and 1,800 drill collars to NIOC.
Earlier this year, NIOC signed a $550-million contract with Spain's Tubacex and Iran's Sepahan Steel Co. to provide Pars Oil and Gas Co. with 600 km (373 mi) of corrosion-resistant alloy pipelines over three years.
11/01/2017