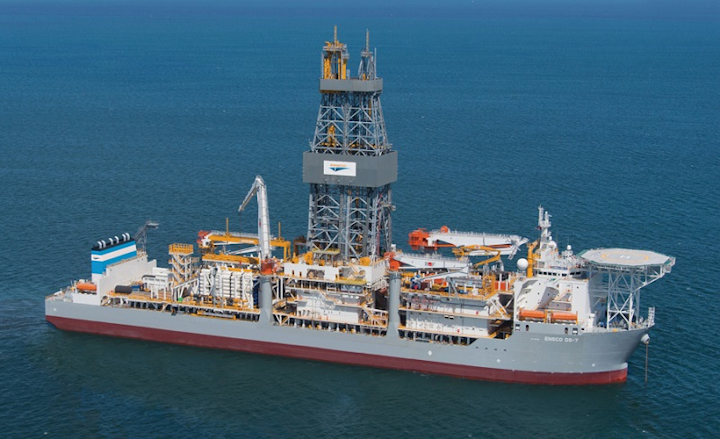 Offshore staff
LONDON– Noble Energy has contracted the ultra-deepwater drillship ENSCO DS-7 to drill two wells and complete four production wells at the Leviathan field development in the Mediterranean Sea.
This contract is expected to begin in March 2018 and be completed in December 2018. The contract also includes four one-well priced customer options that if fully exercised would extend the contract into 2020.
TheENSCO DS-7 will be upgraded with a second BOP, which Ensco says is expected to cost less than $10 million since it will use a BOP currently in inventory. Following its upgrade, the drillship will mobilize to the Mediterranean Sea to begin its contract with Noble Energy.
08/22/2017