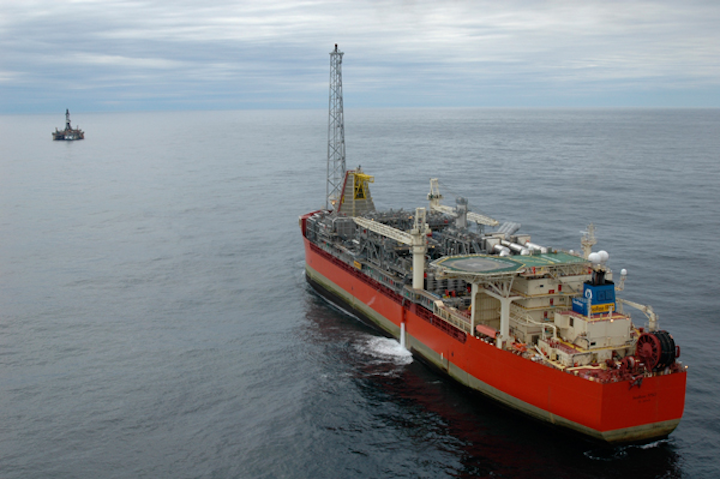 Offshore staff
CALGARY, Canada – Husky Energy recently reported an unauthorized discharge of BOP control fluid from the Henry Goodrich mobile offshore drilling unit offshore Newfoundland.
The Canada-Newfoundland & Labrador Offshore Petroleum Board (C-NLOPB) said the incident occurred on March 26. The drilling rig was disconnected from the BOP at the time of the release and had moved off the well due to impending weather.
An estimated 6397 L of BOP control fluid (68% water, 28% Glycol and 4% Stack Magic) was released to the environment, according to Husky Energy.
The C-NLOPB is monitoring Husky Energy's continued investigation of the incident.
The CBC reported that operations on the rig had halted last July following an unauthorized discharge of hydraulic fluid while working on White Rose under a two-year contract.
In a separate incident, Husky Energy called in a "near miss" to the C-NLOPB: A medium-sized iceberg came within 180 m (590 ft) of theSeaRoseFPSO at about 5:30 a.m. a few days after the control fluid incident. According to the board, the iceberg was about 40 m wide x 60 m long x 8 m high (131 ft x 197 ft x 26 ft) above water.
The iceberg, while being monitored by Husky Energy, changed course and headed toward theSeaRose. Husky mobilized its Regional Response Management Team and the C-NLOPB was notified of the situation. Production wells were de-pressurized and the flowlines flushed with treated seawater. The crew mustered in preparation for a potential disconnect. The iceberg passed the vessel and was outside of the 500 m (1,640 ft) zone within about a half-hour.
SeaRose operates in the White Rose oil and gas field.
03/31/2017