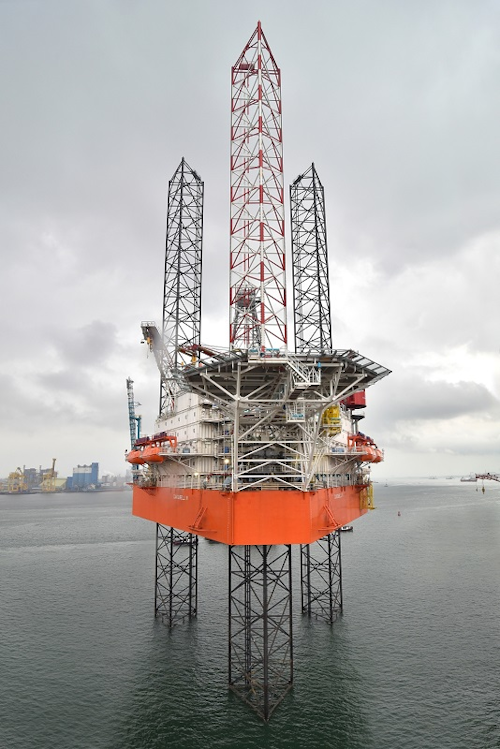 Offshore staff
SINGAPORE– Keppel FELS, a wholly-owned subsidiary of Keppel Offshore & Marine Ltd., has delivered the jackup Cantarell IV to Grupo R.
As part of the deal, Grupo R has entered into a sale and leaseback agreement with FELS Asset Co Pte. Ltd., a wholly-owned subsidiary of Keppel O&M.
FELS Asset will purchase the rig from Grupo R for $179 million, which is equivalent to the balance contract value of the rig. TheCantarell IV will be leased back to Grupo R on a bareboat charter at competitive day rates over five years. IPC, the parent company of Grupo R, will provide a parent company guarantee on Grupo R's charter payment obligations.
Under the bareboat charter, Grupo R has the right to purchase the rig at pre-agreed prices during the term of the bareboat charter. After the fifth year, FELS Asset may, at its discretion, put the rig to Grupo R at a pre-agreed price.
TheCantarell IV will be deployed offshore Mexico under an integrated drilling contract secured by IPC with Pemex. This will start in early May 2019.   
Chris Ong, CEO of Keppel O&M said: "This transaction demonstrates how we are able to leverage the strengths of Keppel O&M to achieve win-win solutions for all stakeholders. Keppel FELS will be able to deliver the rig at full value; Grupo R will be able to lease the rig to begin operations in Mexico; and Keppel O&M will benefit from acquiring a quality rig at attractive commercial terms while generating regular and predictable cash flows from the charter at a good rate of return."
TheCantarell IV is a KFELS B Class jackup designed to operate in water depths of up to 400 ft (122 m) and drill to depths of 30,000 ft (9,144 m). It is equipped with a fully-automated high capacity rack, pinion jacking system, self-positioning fixation system, and has accommodation for 150 persons.
In addition, it is the first rig equipped with Keppel's proprietary RigCare Solution – a suite of digital services to support the rig's lifecycle needs, which is said to increase uptime and safety while reducing maintenance costs.
RigCare features include the use of:
• Industrial Internet of Things to enhance automation and mobile operations
• Smart sensors to drive toward condition-based class surveys in a joint development project with classification society ABS to lower down time and reduce maintenance costs
• Digital Twin-based analytics to predict machine failure and enhance overall efficiency and robustness with real-time data
• Real-time optimization of the rig's operations.
In 2016, Keppel FELS delivered two jackups, theCantarell IandCantarell II, to Grupo R. They have been drilling for Pemex in Mexico since August 2016 under a seven-year charter.
02/20/2019