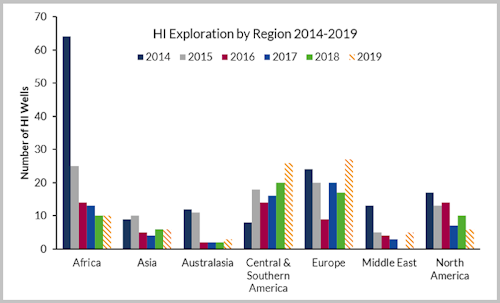 Offshore staff
LONDON – CNOOC's recent Glengorm discovery in Upper Jurassic turbidite reservoirs in the UK central North Sea could be one of the top four UK finds of the past two decades, according to consultant Westwood.
Total, a partner in the well, reported recoverable resources of close to 250 MMboe, which if proven would make this the sector's largest new resource since Maersk's Culzean discovery in 2008 (also 250 MMboe).
Previously, Chevron proved 292 MMboe in 2004 in the Rosebank structurewest of Shetland, and prior to that was the 1.1-Bbbl Buzzard discovery in the central region.
Westwood's Dr Keith Myers said the Glengorm result was at the extreme upper end of pre-drill expectations and the geology must have delivered some pleasant surprises. He pointed out that Upper Jurassic turbidites vary greatly in terms of thickness and quality across the central North Sea.
The partners now plan to appraise the structure which will likely be compartmentalized, as is the case with so many HP/HT fields in the Central Graben. And there are other Upper Jurassic prospects mapped elsewhere on the block.
Glengorm is 24 km (14.9 mi) northwest of the production complex at Elgin-Franklin and 44 km (27 mi) west of Culzean's, and theoretically could be developed via long subsea tiebacks to either installation, both of which Total operates.
Timing of a development could align with capacity becoming available at Culzean, which is due to start production this year. Westwood estimates Culzean could come off plateau around 2023.
Another subsea tieback option could be to the BP-operated ETAP infrastructure, 35 km (21.7 mi) to the northwest, although CNOOC may prefer a standalone development. If appraisal confirms around 250 MMboe that should be an economic option based on current development costs.
Across NW Europe this year Westwood has identified plans for wells on 27 high-impact prospects, on par with the line-up off central and South America.
The total of more than 60 wildcat wells planned over the region is also double that for 2018 and the highest number since 2014.
02/04/2019