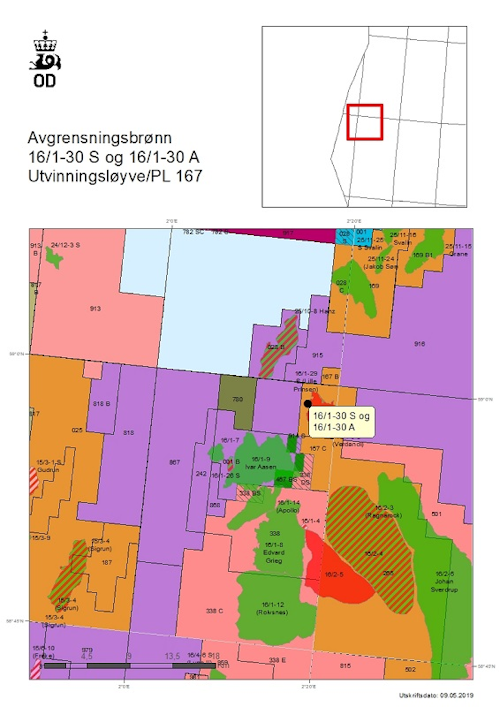 Offshore staff
OSLO, Norway – The Norwegian Petroleum Safety Authority (PSA) has finished investigating an incident earlier this year on the Equinor-contracted semisubmersible West Hercules.
On Jan. 16 the lower marine riser package (LMRP) was unintentionally disconnected as the bottomhole assembly (BHA) was passing through the BOP.
The incident occurred during preparations for drilling the well's 12¼-in. section following completion of the 42- and 17½-in. top-hole sections. At the time the sea was calm with a heave of 0.4 m and good weather.
The blind shear ram (BSR) in the BOP activated automatically when the LMRP was disconnected, and seawater in the riser drained to the sea. According to the PSA, subsequent observations showed the BSR had failed to cut the drillstring, which was stuck fast in the BOP.
Investigators found that the incident occurred while the well was secured with casing and a cement plug at the bottom, so there was no risk of discharges from the reservoir to the environment.
However, had the same incident occurred when hydrocarbons were present, serious discharges would have resulted from formations in the 12¼- or 8½-in. sections.
The cause of the incident was a fault in the automatic disconnect system (ADS), which signalled disconnection of the LMRP from the BOP. The PSA identified six nonconformities and has asked the rig owner Seadrill to explain five of these, related to risk management, competence and capacity, procedures and compliance, maintenance, and management of change
Equinor must explain the sixth nonconformity, 'see-to-it' duty. Deadline for responses is May 29.
The Norwegian Petroleum Directorate has approved Equinor's requests to drill wells 16/1-30 S and 16/1-30 A 25 km (15.5 mi) northwest of the Johan Sverdrup field in the North Sea, using the semisub West Phoenix.
Both will be appraisal wells in production license 167.
05/10/2019