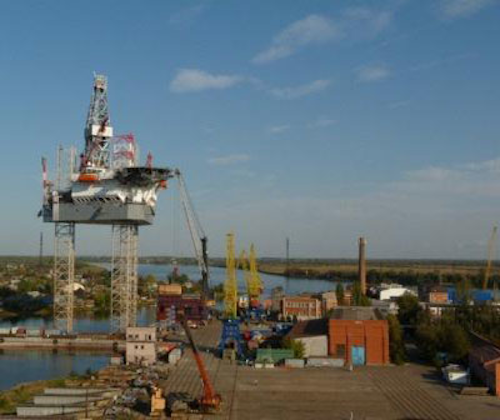 Offshore staff
ASHGABAT, Turkmenistan – The newbuild jackup Caspian Driller has been inaugurated in Astrakhan, northern Russia.
Dragon Oil expects to take delivery of the leased M2 jackup rig in mid-2013 for development drilling on theCheleken Contract Area in the Turkmen sector of the Caspian Sea.
The lease and management contract will have an initial duration of five years, extendable by up to two years.
12/18/2012