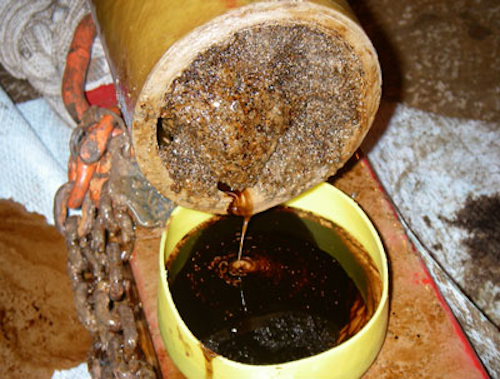 Offshore staff
STAVANGER, Norway –Statoil (OSE:STL;NYSE:STO) has found oil at the Geitungen prospect on Utsira High in the North Sea. Well 16/2-12, drilled by the Ocean Vanguard, has proven a 35-m (115-ft) oil column from a Jurassic reservoir.
Well 16/2-12, the eighth well in production license 265, was drilled to a vertical depth of 2,045 m (6,709 ft) below sea level in 115 m (377 ft) of water. Statoil estimates the recoverable oil equivalent to be 140-270 MMbbl.
Geitungen is about 3 km (1.8 mi) north of theJohan Sverdrup discovery and was defined as a separate prospect in the license PL 265. Well data indicate that there probably is communication between the two discoveries.
There is an extensive appraisal program going on in theJohan Sverdrup discovery, both in PL265 operated by Statoil and PL501 operated by Lundin. Statoil as pre-unit operator plans to communicate a volume range for the Johan Sverdrup pre-unit at a later stage.
Statoil is operator for production license PL265 with a 40% interest. The license partners are Petoro AS (30%), Det norske oljeselskap ASA (20%), and Lundin Norway AS (10%).
8/27/2012