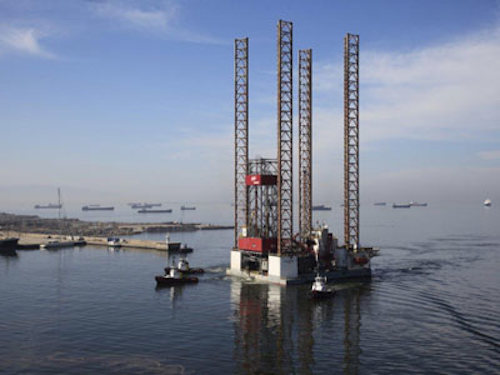 Offshore staff
MOSCOW– Gazpromneft-Sakhalin has approval to drill an exploration well later this year on the Dolginskoye field in the Pechora Sea offshore northern Russia.
This follows public consultations held in December 2013 in Naryan-Mar (Nenets Autonomous District). The approval documents include a prevention and response plan for oil spills and an environmental impact assessment.
Additionally, an environmental sensitivity map has been drawn up based on monitoring operations over the license block last year.
The jackupGSP Saturn will drill the well. Technical audits have confirmed that the rig's specifications make it suitable for use on the Russian Arctic shelf during the ice-free months.
It is equipped with a filter device to protect marine life during transport and operation of the rig. An automatic verticality control system (rotary steerable system) will be deployed to optimize drilling time and reduce environmental disturbance where possible.
Logging-while-drilling sensors should provide continuous, real-time control during the campaign.
02/10/2014