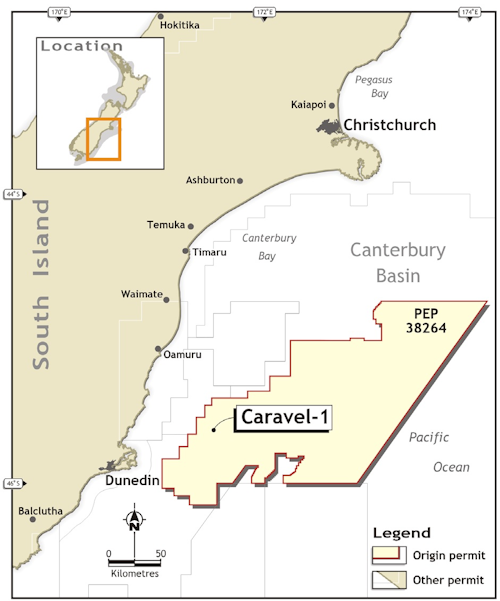 Offshore staff

SYDNEY, Australia – Origin Energy Ltd. advises that the operator of the joint venture PEP 38264, Anadarko Petroleum Co., has begun drilling the Caravel-1 exploration well, in the Canterbury basin offshore New Zealand.

The drillshipNoble Bob Douglas is expected to complete drilling in approximately 40 days, reaching an expected total depth of 2,800 m (9,186 ft) subsea in a water depth of 1,105 m (3,625 ft).

The PEP 38264 joint venture comprisesAnadarko New Zealand Co. (operator), 45%; Origin Energy Ltd. (through its wholly owned subsidiary Origin Energy Resources NZ Ltd.), 45%; and Discover Exploration Canterbury NZ BV, 10%.

02/14/2014