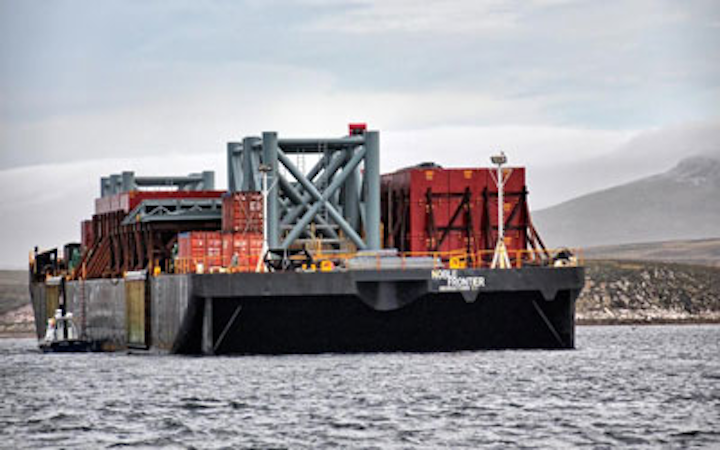 Offshore staff
PORT STANLEY, Falkland Islands – A floating dock has arrived in the Falklands capital to support the next wave of offshore exploratory drilling in the area.
Noble Energy commissioned the Noble Frontier for improved logistical support, according to partner Falklands Oil & Gas Ltd (FOGL). It was due to be installed in Stanley harbor close to the existing oil industry supply base.
FOGL will participate in at least five wells in the program. Various license groups around the Falklands are looking to contract a deepwater drilling rig on a timeshare basis.
Drilling is expected to start in early 2015, FOGL says.
In the South Falkland basin, Noble will drill at least twodeepwater wells, while Premier Oil will drill three wells in the North Falkland basin on the Zebedee, Jayne East, and Isobel/Elaine prospects.
04/30/2014