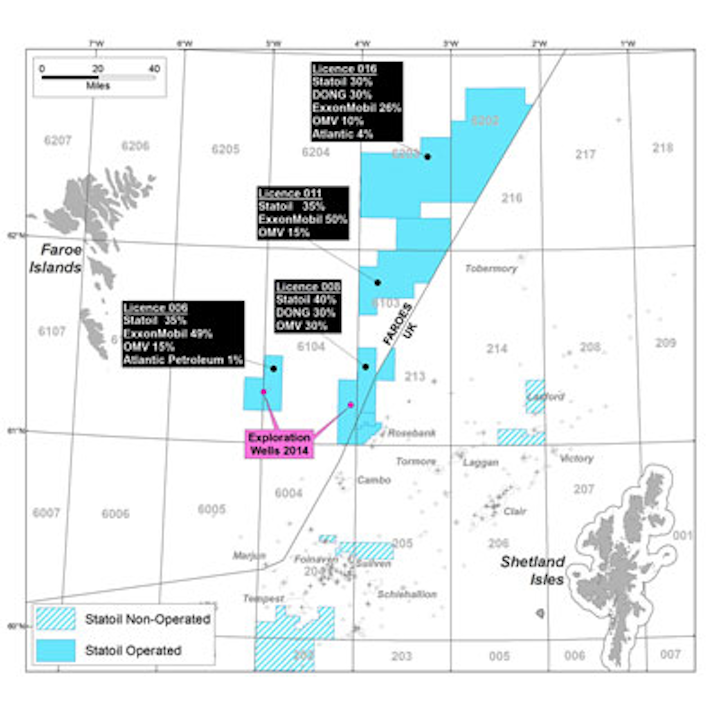 Offshore staff
STAVANGER, Norway – The semisubmersible West Hercules is preparing to P&A as a dry hole the Brugdan II re-entry well offshore the Faroe Islands.
Drilling started in 2012 on license 006, 130 km (81 mi) offshore, but operations had to be suspended as the winter approached. TheStatoil-led consortium agreed to re-spud the well this spring. It was drilled in 450 m (1,476 ft) of water to a depth of 4,542 m (14,901 ft).
This was the second exploratory well on the 579-sq km (224-sq mi) license.

West Hercules will now transfer to license 008 to drill the Sula/Stelkur well, also for Statoil.
06/27/2014