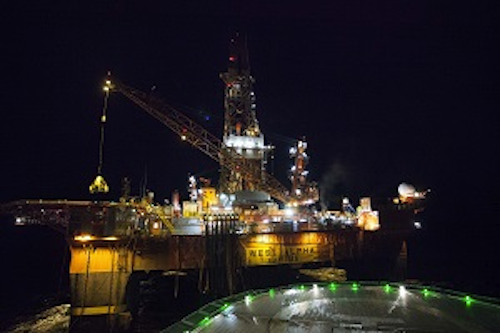 Offshore staff
MOSCOW – Rosneft and partner ExxonMobil have discovered oil, gas, and condensate with the first ever exploration well in the Kara Sea offshore northern Russia.
The semisubmersibleWest Alpha drilled Universitetskaya-1 in 81 m (266 ft) of water in the East-Prinovozemelskiy-1 in a month and a half, 250 km (155 mi) from the Russian mainland, reaching a subsurface depth of 2,113 m (6,932 ft).
Additionally, according to Rosneft, samples were obtained and a pilot borehole was drilled with a diameter of 8.5-in. to a depth of 600 m (1,968 ft), along with new geological data.
Head of Rosneft, Igor Sechin, said the well recovered oil comparable in quality to Siberian Light crude. Based on analysis to date, he estimates the resource base at the field, which Rosneft proposes naming Pobeda, at more than 100 MM tons of oil and 338 bcm (10 tcf) of gas.
He acknowledged the cooperation of ExxonMobil, North Atlantic Drilling, Schlumberger, Halliburton, Weatherford, Baker, Trendsetter, and FMC Technologies in the discovery.
Last week, ExxonMobil agreed to wind down drilling following arequest from the US Treasury, in connection with sanctions imposed against Russia.
09/29/2014