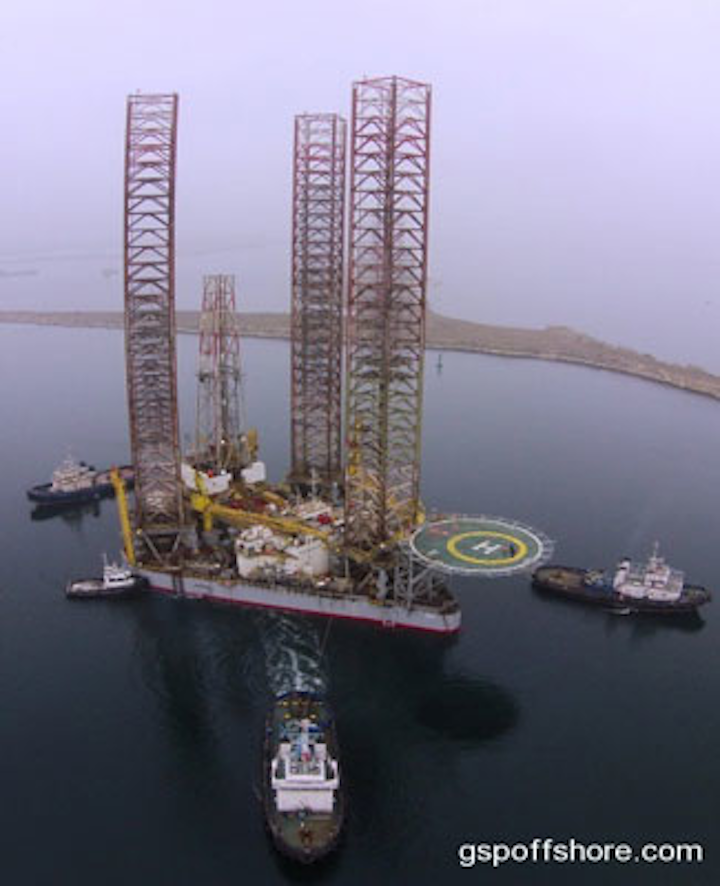 Offshore staff
CONSTANTA, Romania – OMV Petrom has contracted Grup Servicii Petroliere (GSP) for drilling and workover operations in the Romanian sector of the Black Sea, using the jackup GSP Uranus.
GSP Uranus is a three-legged, self-elevating, cantilever type Marathon Le Tourneau Class 116-C jackup, which recently underwent a $44-million upgrade/reclassification program, managed and supervised by GSP Shipyard in Constanta and ABS.
Last weekend a convoy comprisingGSP King, GSP Licorn and two other tug vessels began the rig move from Constanta Sud Agigea Port to the first offshore drilling location of the two-year campaign.
03/25/2014