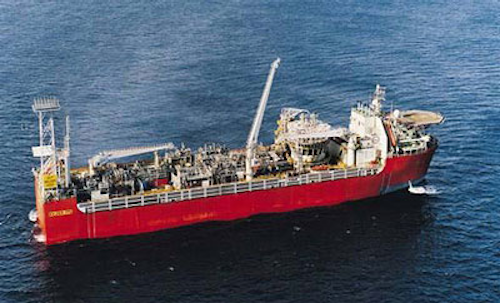 Offshore staff
OSLO, Norway – Petroleum Safety Authority (PSA) Norway has cleared Talisman Energy to drill a well on the Frode prospect in the southern Norwegian North Sea.
The jackupMaersk Giant will drill well 2/1-16 S on production license 299 in block 2/1 in 67 m (220 ft) water depth. Operations are expected to start soon and continue for up to 110 days, depending on whether a discovery results.
In the central Norwegian North Sea, PSA has given ExxonMobil consent to use six new subsea wells on theBalder field, 190 km (118 mi) west of Stavanger.
Balder has been developed with subsea wells connected to a floating production unit.
Production started in 1999. The original plan called for shutdown in 2011, but following the tie-in of theRinghorne field to the Balder FPU in 2006 and other developments, ExxonMobil has authorization to extend the facility's lifespan through 2025.
The six new wells will be tied in to the FPU via connections to facilities for existing subsea wells on the Balder field.
5/09/2013