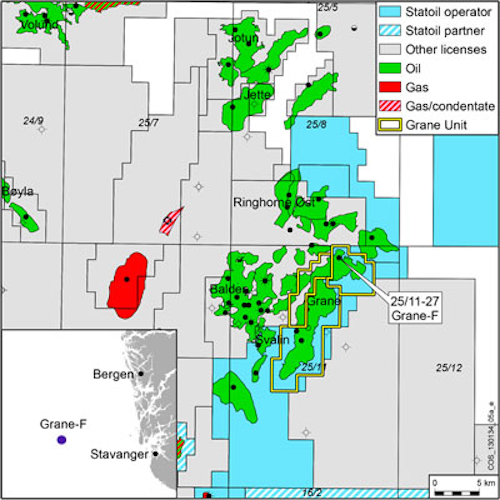 Offshore staff
STAVANGER, Norway – Statoil has a new oil discovery close to the Grane field in the Norwegian North Sea.
The semisubmersibleSonga Trym drilled well 25/11-27 in the Grane Unit, and proved a 20-m (66-ft) oil column in the Heimdal formation. Estimated recoverable volumes are in the 18-33 MMbbl range.
After P&A'ing the well, the rig will head to production license 128 in the Norwegian Sea to drill appraisal well 6608/11-8 for Statoil.
This year, Statoil adds, around 40% of itsexploration wells offshore Norway will be near-field exploration, including the Oseberg, Fram/Gjøa, and Tampen areas.
5/28/2013