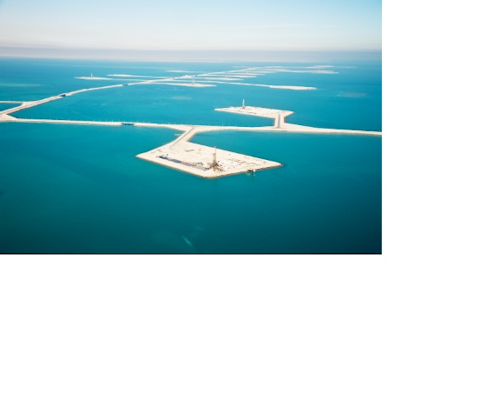 Offshore staff
DHAHRAN, Saudi Arabia --Saudi Aramco has started first phase production from its Manifa field offshore Saudi Arabia, three months ahead of schedule.
Output should build to 500,000 b/d of Arabian heavy crude by July, reaching the full design capacity of 900,000 b/d by end-2014.
Because of the ultra-shallow water depths Aramco could not install conventional platform-based facilities. Instead, development involved a series of dry-land rigs and 27manmade island linked by a network of 41 km (25 mi) of causeways with 3 km (1.8 mi) of elevated bridges, designed to maintain natural water flow in Manifa Bay and to preserve local marine life by not interfering with the migration paths of various marine species.
The algae and sea-grass beds in Manifa Bay provide nutrition for species including oysters, hamour fish, crabs, dolphins and shrimp, and the area is also home to sea turtles, including the endangered Hawksbill. Aramco claims the design of the production does not impact natural circulation of the seawater to replenish itself.
4/17/2013