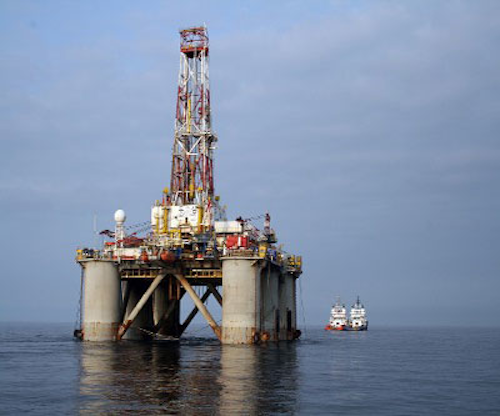 Offshore staff
MOSCOW– Gazprom plans to drill two exploratory wells this year offshore Sakhalin Island, eastern Russia.
Additionally, the company has submitted applications to Rosnedra for 20 subsurface licenses for offshore blocks in the Barents, Kara, East Siberian and Chukchi Seas, over which it aims to conduct a range of geological exploration activities.
During 2011-2012, the company focused its offshore exploration efforts on its blocks in the Taz Bay, the Kara Sea near Yamal, and the Western Kamchatka and Sakhalin shelves in the Sea of Okhotsk.
Over this period Gazprom drilled four exploratory and prospecting wells and commissioned 3D seismic surveys covering more than 3,000 sq km (1,158 sq mi). These added more than 200 MMtoe of C1 reserves, including 182 bcm (6.4 tcf) of gas.
This year production will start in theKirinskoye gas and condensate field, part of the Sakhalin III project, with gas extracted via subsea production systems, a first for Russia.
The related onshore processing facility under construction can be expanded at a later date for connection to Gazprom's Yuzhno-Kirinskoye and Mynginskoye discoveries. Bid documents have been prepared for pre-investment studies for a new integrated support base for the Sakhalin offshore field developments.
Later this year, Gazprom expects to produce first oil via an offshore ice-resistant stationary platform from thePrirazlomnoye oil field in the Pechora Sea off northern Russia,. This has been designed to operate in harsh climatic conditions and is optimized for maximum ice loads.
Elsewhere inarctic regions, the company continues to work on scenarios to develop the Shtokmanovskoye field in the Barents Sea, and the Severo-Kamennomysskoye and Kamennomysskoye-Sea fields in the Ob and Taz bays.
Gazprom holds subsurface use licenses for 19 blocks offshore the Kara and Barents seas and in the Sea of Okhotsk and the Sea of Azov. These include 17 discovered fields: Shtokmanovskoye, Kruzenshternskoye, Yuzhno-Kruzenshternskoye, Obskoye, Kharasavey-Sea, Severo-Kamennomysskoye, Kamennomysskoye-Sea, Chugoryakhinskoye, Tota-Yakhinskoye, Antipayutinskoye, Semakovskoye, Kirinskoye, Yuzhno-Kirinskoye, Mynginskoye, Prirazlomnoye, Dolginskoye, and Beisugskoye.
4/29/2013