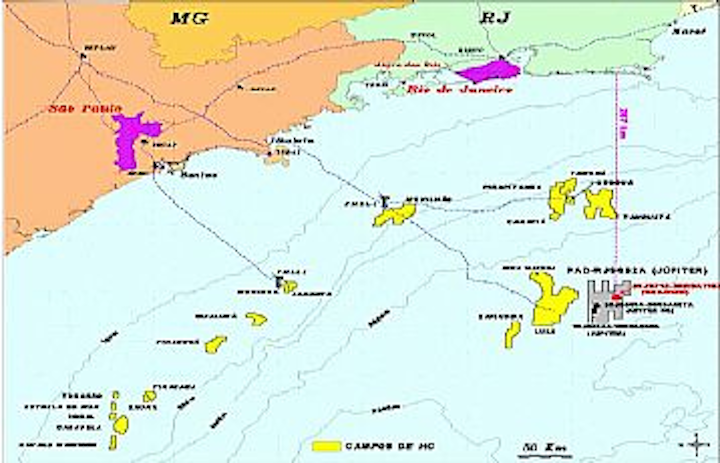 Offshore staff
RIO DE JANEIRO – Petrobras has completed drilling the Bracuhy well in the Santos basin presalt block BM-S-24.
Well 3-BRSA-1183-RJS (3-RJS-713) was drilled 26 km (16 mi) northeast of the2008 Jupiter discovery well in 2,251 m (7,385 ft) of water, 267 m (876 ft) off the coast of Rio de Janeiro.
It intersected a 160-m (525-ft) hydrocarbon column, starting at a depth of 5,322 m (17,460 ft), comprising a 100-m (328-ft) thick oil section overlain by a gas cap, with associated condensate.
Petrobras plans a formation test in the oil-bearing zone to verify its characteristics and reservoir productivity. Samples collected from the well have confirmed similar fluids to those encountered in the previous wells in the area.
10/21/2013