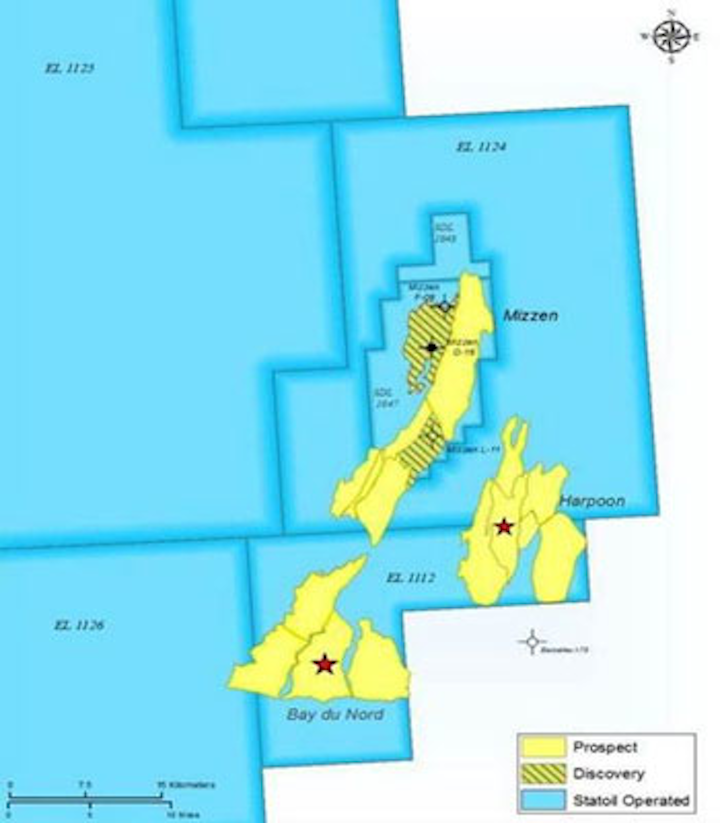 Offshore staff
STAVANGER, Norway – Statoil has discovered light oil in the Harpoon prospect in the Flemish Pass basin offshore Newfoundland and Labrador.
The semisubmersibleWest Aquarius drilled the well in 1,100 m (3,609 ft) of water on the EL 1112 concession, around 500 km (310 mi) northeast of St. John's. The location is 10 km (6 mi) southeast of the company's Mizzen discovery, estimated to hold 100-200 MMbbl of oil.
Drilling is now under way on the Federation prospect in the Jeanne d'Arc basin. Statoil's final well of this year's campaign will be on the Bay du Nord structure, southwest of Harpoon and Mizzen.
6/19/2013