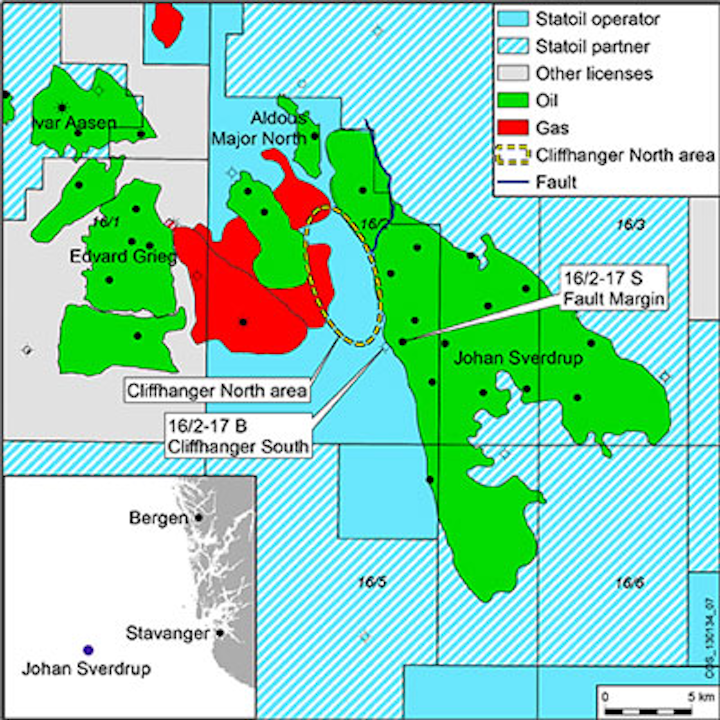 Offshore staff
TRONDHEIM, Norway – Statoil's Johan Sverdrup appraisal well 16/2-175 tested at a flow of 6,000 b/d of oil from a gross 82-m (269-ft) oil column in Jurassic sandstone of the main wellbore.
The side track that targeted Cliffhanger South, however, did not find the Jurassic reservoir and is classified as dry. The side track, well 16/2-17B, also tested a secondary target in the granitic basement of the Utsira High. The core samples from this section contained oil shows, but were confirmed to be non-producible.
"Well results confirm the extent of the reservoir along the western margin of the field and excellent reservoir characteristics we have seen elsewhere in theJohan Sverdrup field. This is important input for the further planning of the field development," says Øivind Reinertsen, senior vice president for Johan Sverdrup field development.
6/13/2013