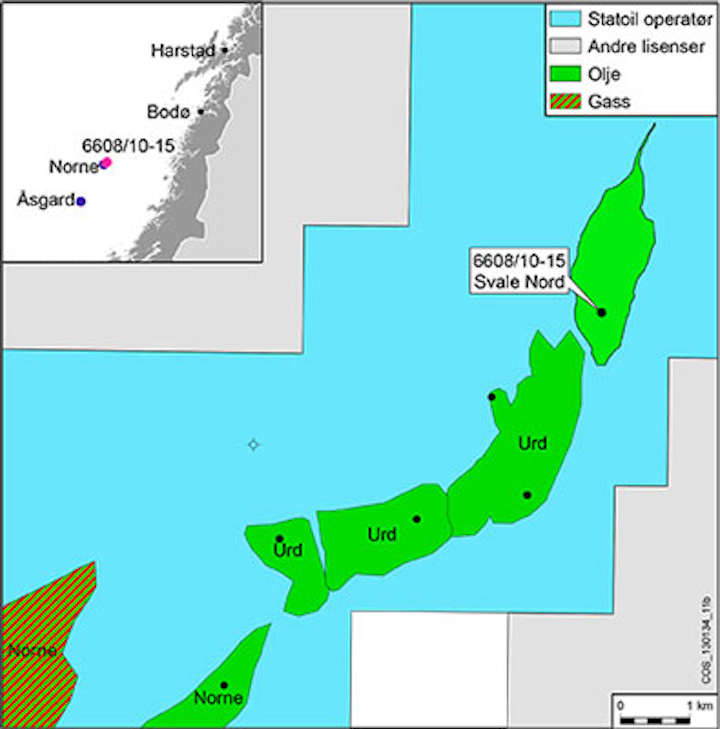 Offshore staff
STAVANGER, Norway – The semisubmersible Songa Trym has discovered oil for Statoil in the Svale North prospect in the Norwegian Sea.
Exploration well 6608/10-15, drilled 9 km (5.6 mi) northeast of the Norne field in license PL128 in 375 m (1,230 ft) of water, proved a 45-m (147-ft) oil column in the Åre formation and a 45-m oil column in the Melke formation. Reservoir properties were as expected in both targets.
Statoil estimates recoverable volumes in the 6-19 MMbbl range. A review will follow to determine whether the find can betied back to the Norne FPSO.
After P&A'ing the well,Songa Trym will head to PL348 in the Norwegian Sea to drill wildcat well 6407/8-6 for Statoil.
9/11/2013