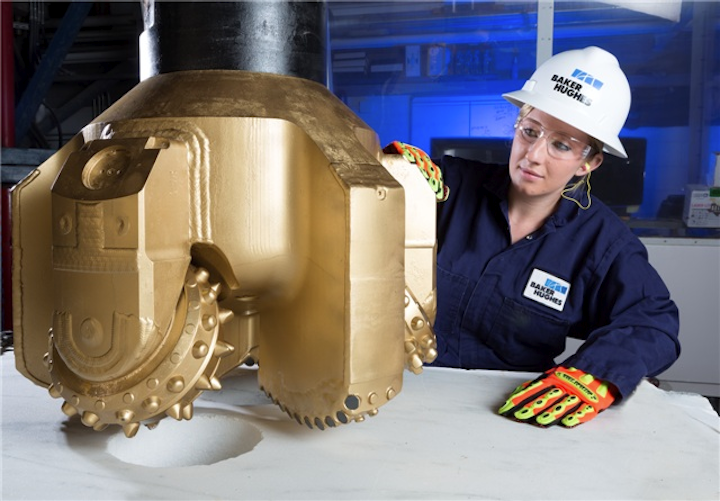 Offshore staff
HOUSTON –Statoil has used the Hughes Christensen Kymera drill bit for the first time in the deepwater Logan field in Gulf of Mexico.
A 26-in. Kymera hybrid bit with 19 mm cutters and premium metal face seals was used to drill the 26-in. vertical section through sediments and salt to section total depth, enabling 22-in. casing to be set 450 ft (137 m) deeper than the well's original objective.
The Kymera technology achieve a rate of penetration of 57 ft (17 m)/hour through 1,995 ft (608 m) of salt, as well as 123 ft (37 m)/hour through 1,131 ft (345 m) of sediments. Overall, the ROP was improved by 26% compared to the nearest offset.
The Kymera bit is a hybrid that combines PCD and roller cones.
8/8/2013