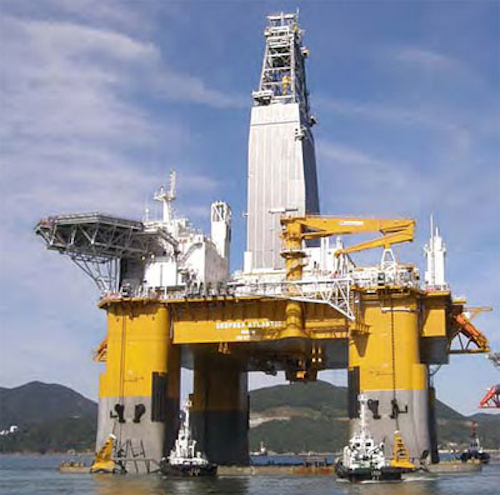 Offshore staff
OSLO, Norway – Petroleum Safety Authority (PSA) Norway has sanctioned the use of the semisubmersible Deepsea Atlantic for a varied well program in the Norwegian North Sea.
The rig will perform drilling, side track drilling, plugging, completion, recompletion, and well intervention on theGullfaks satellites for operator Statoil, in water depths ranging from 134-140 m (439-459 ft). Work could start on April 1.
Elsewhere in the North Sea, Statoil has PSA's permission to use the semisubBorgland Dolphin to drill well 35/11-R-14 BH on production license 090C, in 368 m (1,207 ft) of water. Planned start-up is April 23, with an estimated duration of 124 days.
3/19/2013