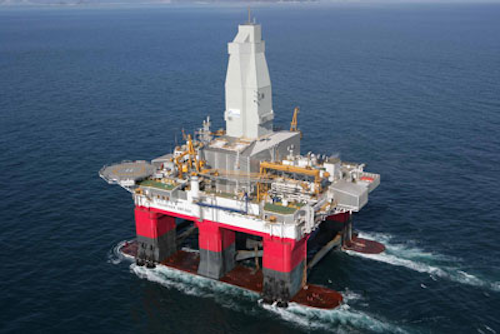 Offshore staff
MOSCOW – Last year the Sakhalin III project offshore eastern Russia produced 600 MMcm of gas and 100,000 tons of gas condensate from the Kirinskoye field, according to Vitaly Markelov, deputy chairman of Gazprom's management committee.
This year, he told Gazprom Magazine, the company plans to recover about 1.12 bcm of gas and 182,000 tons of gas condensate.
Construction of production wells continues at Kirinskoye using Gazprom's floating drilling rigsPolyarnaya Zvezda and Severnoye Siyaniye.
Elsewhere in the block, eight prospecting and exploratory wells have been drilled on the Yuzhno-Kirinskoye field which is due to come onstream in 2021.
The field should produce 21 bcm of gas from 37 production wells, with the facilities reaching their design capacity during the 11th year of development, Markelov said.
Current US and EU sanctions apply to procurement of American and European equipment for deepwater (more than 500 ft, or 150 m) development of Yuzhno-Kirinskoye.
However, these are having little impact on exploration of the field, Markelov said, as the company employs drilling contractors from countries that are not party to the sanctions. The same applies to the subsea equipment.
Gazprom does not expect the sanctions to significantly affect the commissioning timeframe ofYuzhno-Kirinskoye, he added.
05/09/2016
Share your news withOffshore at news@offshore-mag.com