Seadrill negotiates more newbuild deferrals
Seadrill has issued an update on its newbuild rig program and offshore drilling prospects.
May 26th, 2016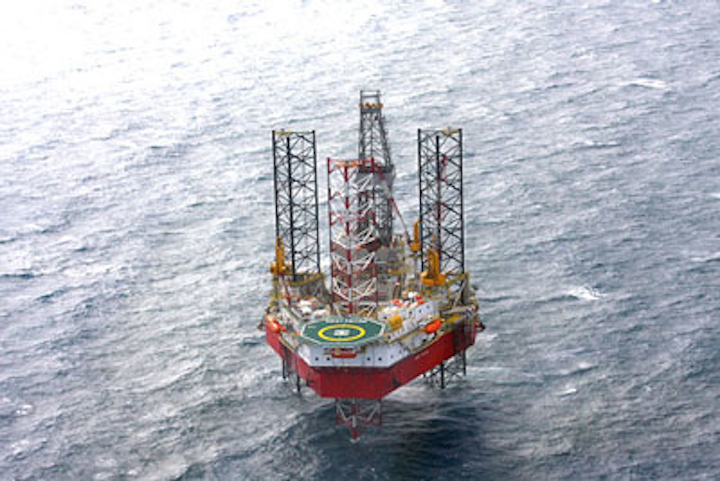 Offshore staff
HAMILTON, Bermuda – Seadrill has issued an update on its newbuild rig program and offshore drilling prospects.
In January, the company entered into an agreement with DSME to defer delivery of two ultra-deepwater drillships, theWest AquilaandWest Libra, until respectively 2Q 2018 and 1Q 2019.
Last month, further agreements followed with Dalian to defer deliveries of all eight jackups under construction. Five will now be delivered in 2017, and the other three in 2018.
In April, Sevan Drilling and Cosco also exercised a second six-month deferral option for the newbuildSevan Developer, extending the deferral agreement until Oct. 15.
Subsequent to cancellation of the contract for theSevan Driller, Shell has since contracted the rig for a 60-day well intervention program offshore Brazil starting in the current quarter, with two 30-day options.
Seadrill'sWest Cressida started a new nine-month contract with PTTEP offshore Thailand last month, while the AOD I secured a three-month extension with Saudi Aramco at $125,000/d.
Despite the steady recent increase in the oil price, the current figure remains 60% below the 2014 high, Seadrill pointed out.
The company's clients remain focused on "balancing the books" in 2016 and 2017 with regard to planned expenditures.
Major oil companies continue to cut activity levels and appear to have more rig capacity under contract than they require. This, Seadrill said, is severely impacting new demand and leading to contract renegotiations and terminations.
New fixtures are primarily extensions. There needs to be a more sustained period of recovery and price stability before enquiries start rising again, the contractor added.
Since the start of 2014, 58 floatingdrilling rigs have been scrapped, while 19 of the 38 rigs coming off contract in 2016 are fifth-generation or below units that will be hard pressed to attract work for the foreseeable future, Seadrill claimed, as they will be priced out of the market by more capable units.
Few rig owners will find economic justification to keep 15- or 20-year-old floating assets active that require significant capital investments, Seadrill added.
Currently 165 floaters are contracted, and the newbuilding orderbook stands at around 69 units. However, many of these newbuild orders have been delayed or canceled and this trend will likely continue.
As for jackups, around 133 rigs older than 30 years are idle out of a total fleet of 533, while 42 jackups are due to roll off contracts by year-end in the same age bracket. These 175 rigs, or 33% of the total fleet, appear to be candidates for retirement.
Clients continue to demonstrate a preference for newer and more capable equipment that can provide safer and more efficient operations, the contractor claimed.
A further 122 jackups are under construction, although a large proportion of the orders were placed by investors with little or no operating track record, Seadrill said. Whatever happens to the speculators, these units will eventually reach the market, possibly transferred to more established companies.
However, these players will likely only take delivery when the climate makes the additions economically viable.
05/26/2016
Share your news withOffshoreat news@offshore-mag.com