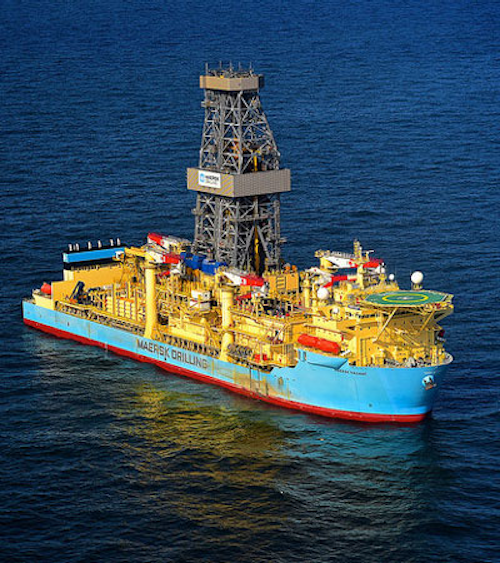 Offshore staff
COPENHAGEN, Denmark– Maersk Drilling, ConocoPhillips, and Marathon Oil have signed an early termination agreement for the Maersk Valiant.
Thedeepwater drillship has been on a joint contract with Marathon Oil Corp. and ConocoPhillips since June 2014. The original contract was scheduled to end in September 2017, and according to Maersk Drilling's most recent fleet status report of July 1, included a two X one-year option.
The compensation under the early termination agreement leaves Maersk Drilling financially neutral to the original contract.
Michael Reimer Mortensen, head of global sales at Maersk Drilling, said: "With the termination ofMaersk Valiant, we are reminded of the extremely challenging conditions in the offshore oil and gas market. It is with regret that we will see a high performing rig such as the Maersk Valiant without work, but we will continue to explore opportunities with our customers and seek ways to create innovative solutions to enable project viability."
TheMaersk Valiant was built in 2014 and is equipped with dual BOPs as well as an integrated MPD system. The rig is designed for year-round operation in areas such as the Gulf of Mexico, West and East Africa and Asia/Pacific at water depths of up to 3,600 m (12,000 ft).
07/28/2016
Share your news withOffshoreat news@offshore-mag.com